An Honest Conversation About Abortion That Asks Us Not to Turn Away — From Anyone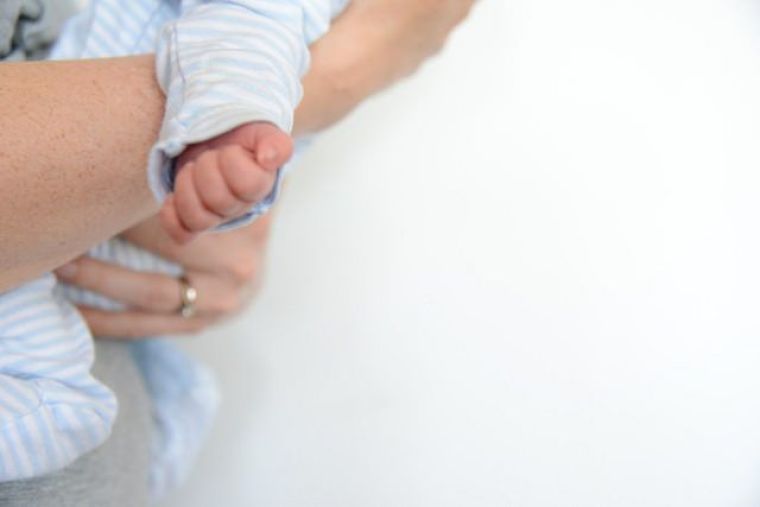 When I get the message that Alima wants an abortion, it feels like all the air got vacuumed out of my lungs.
But I get it.
I once sat in a doctor's office and the atomic blast of my own pregnancy test ripped through me and I'm telling you, it was impossible to breathe through the shockwaves, the thermal heat.
I've sat with Alima in Iraq, in the room where she, her husband, her children slept on the floor through the winter. I'd watched her rock her sick child. I'd watched her eyes howl, heard the raw ache in her as she told me how ISIS began the blood bath genocide of her people.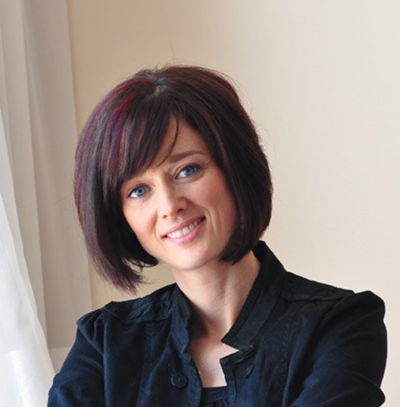 "I will never forget what happened," Murad Aloo said, who was there that day last August, when ISIS opened fire on the Yazidi people at the base of Sinjar mountain. "I saw mothers leaving their daughters behind, fearing for their own lives. I saw women and men being slaughtered even pregnant women.
There are a thousand ways to slaughter pregnant women.
One year later, one disorienting ride around the sun, in the horrific aftermath of that genocide, Alima, looks around at a warring world, ISIS still slashing and burning its way across the belly of the Middle East — and she can sense it, what feels like hopeless desolation implanting right into the inner walls of her.
A string of nights, I can't sleep, thinking of Alima, thinking of her faced — strangled — with this impossible choice. First, she's lived through the nightmarish holocaust choice to decide what child to leave behind as ISIS fires and decapitates and leaves a wake of bloody rivers that no one can seem to wake up and escape from —
and now what feels like this second impossible choice.
Abortion isn't so much about a woman having a choice — but a woman feeling like she has no choice at all.
* * *
The first words I heard after I sat there reeling over those pink strips on my pregnancy test were:
"Have you thought about an abortion?"
The doctor, she was just trying to open a door. The room has no oxygen.
I'm a third-year university student. Starting my third week, of my third year. Just blown out the candles on my 21st birthday cake.
Married only a whole shaky 90 days.
Sheer terror can make people feel like all they have is terrible choices.
I had bent over the tiles of the doctor's office like I might hurl.
Like I might lose everything.
The autumn leaves, they'd clung to the rain splattered window.
It's not like I saw the doctor spin her chair or saw her lean forward. I just heard the mechanics of her rotation, the horrible spinning of everything.
"Really — have you thought about an abortion?"
For one lifelong moment, the atoms of everything split and spun and hung.
I couldn't get out of the room — an atomic bomb had dropped, vaporized the future, titanic forces ripping through dreams, scalding heat liquefying everything, and there was no way out.
It felt like there was no way out.
 * * *
I am not sure when I realized that I would best describe myself as thoroughly Pro-Woman: pro-woman in utero, pro-woman in a hard place.
Because ultimately — maybe that's the point: How can we be Pro-Human — regardless of the environment of the human?  How do we forge a way forward, that is the most authentically human — for both the human in utero and the human in a hard place?
It might be far more difficult, incredibly time-intensive, and profoundly challenging, but being for all human beings — is what it means to be authentically human.
The time has come to be done with either/or thinking and champion both/and thinking — being for both humans in utero and humans in crisis .… That's what this generation is about — not turning a blind eye to any distress of any human anywhere.
This is the generation that's ready to do whatever it takes to work toward the mutual flourishing of all humans, in all places — in utero and in crisis.
And as much as it is sometimes bandied about that the the abortion debate is about "values" rather than "facts" — the reality is that an authentic discussion around mutual human flourishing is about sound values based on scientific facts. We have to get our facts right so that we can get our values right. Thus, determining the scientific fact of when human life truly begins — is the beginning of a truly honest discussion … that is the beginning of the mutual flourishing of all human beings.
So maybe, ultimately, the question is: Is the unborn one of us? Are the pre-born — are they human beings like us?
The science textbooks in our universities testify to the facts: Based on universally accepted scientific criteria, "a zygote — an embryo, is the beginning of a new human being."
Humans do not merely come from an zygote. Humans were once actually an actual zygote.
Humans do not merely come from a fetus. Humans were once actually an actual fetus.
No one says, "We are having a fetus!" — because we ultimately know we're having a baby — we are carrying a human being.
Ann Voskamp is the author of
"One Thousand Gifts: A Dare to Live Fully Right Where You Are"
, a New York Times 60 week bestseller. She also blogs at
www.incourage.me
and her personal blog,
www.aholyexperience.com
.