Andy Mineo Reaches Out to Fans, Reveals He Wasn't Able to Find Match to Help His Mom With Cancer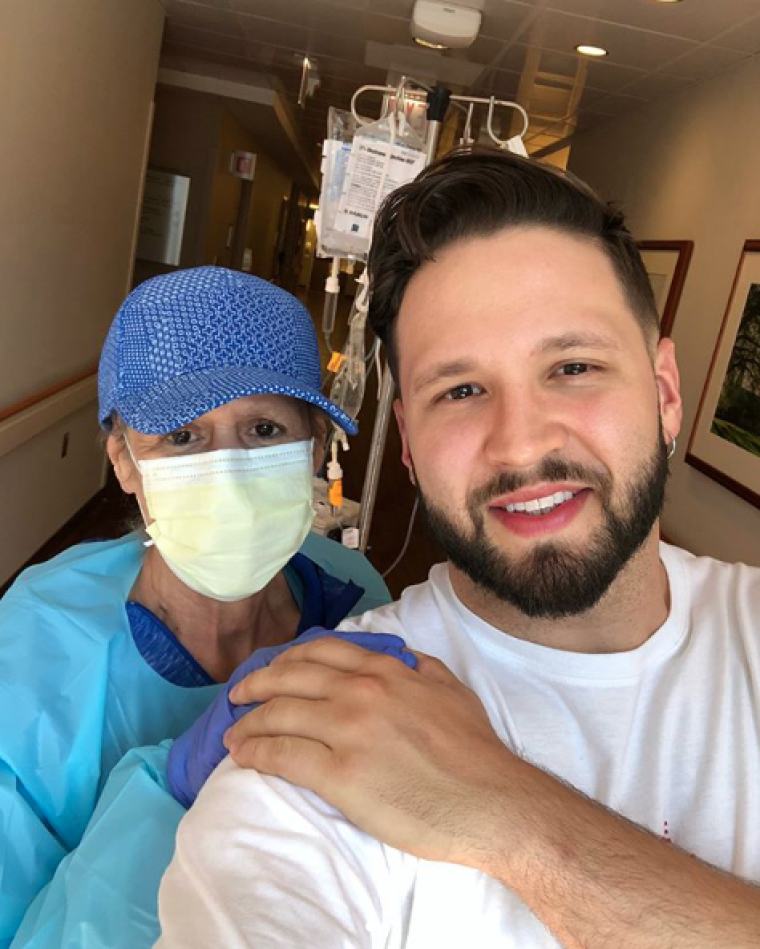 Rapper Andy Mineo, who has been a popular name in Christian hip-hop for a decade now, has stayed mum on his mother's battle with cancer but he is breaking his silence now to spread awareness because they weren't able to find a stem cell match.
"I got the phone call in November 2017 that my mom was diagnosed with cancer. Leukemia," Mineo shared on Instagram this week. "I haven't shared anything about this - only with close friends."
The 30-year-old spent the weekend with his mother, Francis, who raised him as a single parent. He went with her to the hospital as she went in for a bone marrow transplant.
Mineo described his mother as being in "good spirits and trusting God."
"She wanted me to share this with you. They were unable to find a match for her to receive stem cells, so we had to take another course of treatment. I want to send this post out as a call to action," he said.
The Reach Records emcee is very active on social media. He often shares his music and creativity on the platform but he went on to urge fans to use their pages for more than just casual engagement and entertainment.
"I'm asking that y'all would take the time to do something right now that can actually HELP the world. Not just posts about 'sending positivity' - actually doing something," he wrote. "People like my mom are all over the world needing blood transfusions, stem cells, platelets, umbilical cord blood and more. U may be carrying in your body the very thing needed to save somebody else's life."
The New York native then shared Be the Match, an organization where people can sign up and help those who need transplants. He asked everyone to give a cheek swab and sign up to be a bone marrow and stem cell donor.
"Research has shown that there is an even greater need in the black communities bc there are so few donor options. Put it on your calendar, make the time - it's as easy as giving a cotton swab of your saliva to find out if you're a match," he added. "Parents, please donate your umbilical cord cells for cancer research and use. Keep blood and organ donor on your driver's license."
"These bodies are on loan until we leave this place. Please use it for the good of others. Pls go to bethematch.com now - for every like on this picture and 'praying for her' I will assume you took the time to sign up. That would mean a lot," he concluded.
Mineo recently released his EP, The Arrow, where he admitted that he's been battling with depression and doubt.
"If you wondered where I've been these last few years, I can only describe it as a profound sense of being lost. Lost in my own mind, in depression, anxiety and doubt," Mineo wrote in a post on Instagram in April.
The rapper said that his despair led him on a quest to unpack his faith.
"In my search for clarity, I began to deconstruct and reconstruct much of what I believed. Unlearning is scary because you don't know what you'll be left with," he noted.
Mineo, who's been married since 2014, said he's sharing where he is because he knows others can relate to his struggle.
Follow Jeannie Law on Twitter:
@jlawcp