Angelina Jolie- Surgery Will Continue In Fight Against Cancer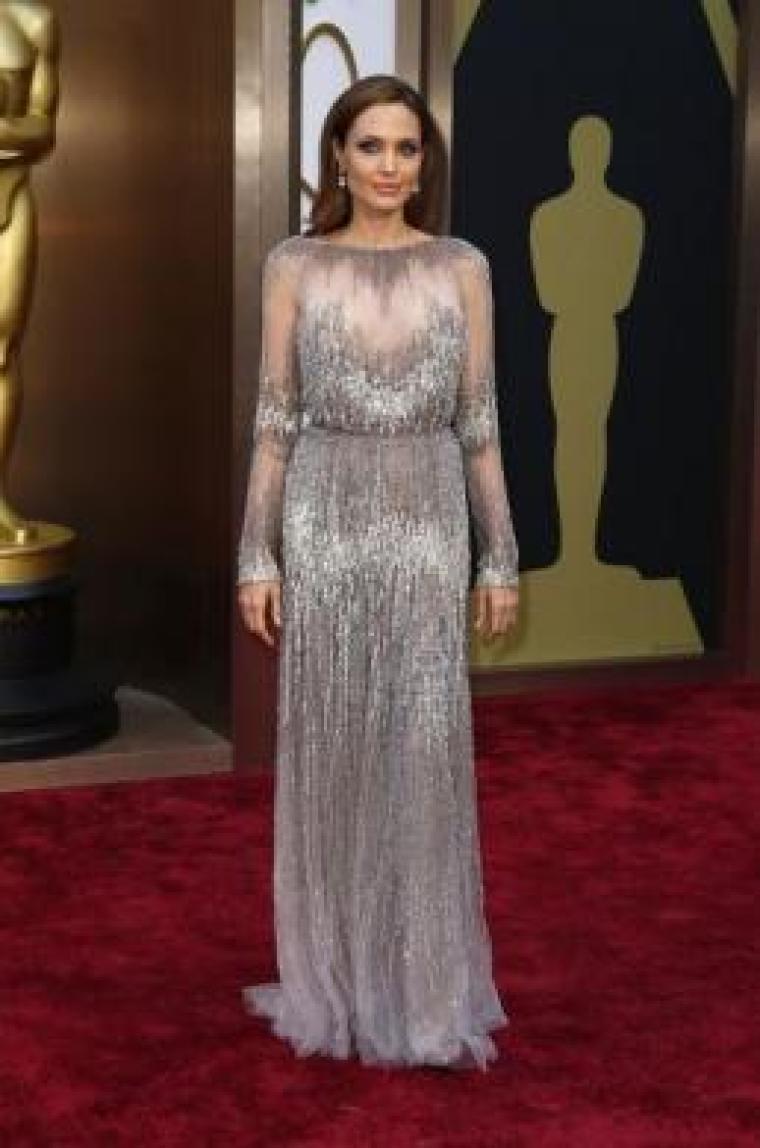 Angelina Jolie went public about undergoing cancer-preventative surgery last year, but the Hollywood superstar now says the battle is not yet over.
Jolie, whose mother died of ovarian cancer, underwent a double mastectomy after learning she carried the cancer-causing BRCA1 gene. The "Maleficent" star described her decision in a widely-read op-ed piece for The New York Times entitled "My Medical Choice." However, Jolie's crusade against cancer will not end with just one procedure on her breasts, she recently revealed.
"There's still another surgery to have, which I haven't gotten yet," she explained to Entertainment Weekly. "I'll get advice from all these wonderful people who I've been talking to, to get through that next stage."
It is important to note that it is not yet known if Jolie is referring to further surgery to her breasts or if she is referring to the removal of her ovaries when discussing another operation. Nevertheless, the actress/director is grateful for the excellent care of her medical team as well as a project she is passionate about- the film, "Unbroken," on which she served as director.
"I was very fortunate to have great doctors and very, very fortunate to have a good recovery and have a project like 'Unbroken' to have something to be really focused on, to be getting healthy for, and to be able to just get right back to work," she noted.
Moreover, Jolie cited the public's reaction to her decision to go public with her procedure.
"I was very, very moved by all the support and kindness from so many people," she told Entertainment Weekly.
Meanwhile, "Unbroken" follows the Olympic athlete turned WWII prisoner of war Louis Zamperini. The film is due in theaters on Christmas Day. Jolie discussed the film earlier this month with Tom Brokaw, citing the challenges and rewards surrounding the task.
"I wanted to direct something again, but I just wasn't sure what," she explained to Brokaw. "And it had to be something that I would love and care about, because it takes much more time away from your family, and much more effort than acting."
Jolie and her fiancé Brad Pitt are parents to six children, and filming "Unbroken" required them to live in Sydney, Australia for several months over the past year. All of Jolie's hard work paid off though, and the Hollywood starlet just recently wrapped filming the movie. Despite the challenges, the actress and director hopes that "Unbroken" and Zamperini's incredible story will offer a testament to the human spirit for her children as well as the entire world to enjoy.
"For me, I think Louis has been very clear about what his message is," she said. "And I think, for my children, and for everybody in the world, I want to be able to say, it can seem dark, and it can seem hopeless, and it can seem very overwhelming, but the resilience and the strength of the human spirit is an extraordinary thing."