Anheuser-Busch heir rips Bud Light Mulvaney campaign: 'My ancestors would have rolled over in their graves'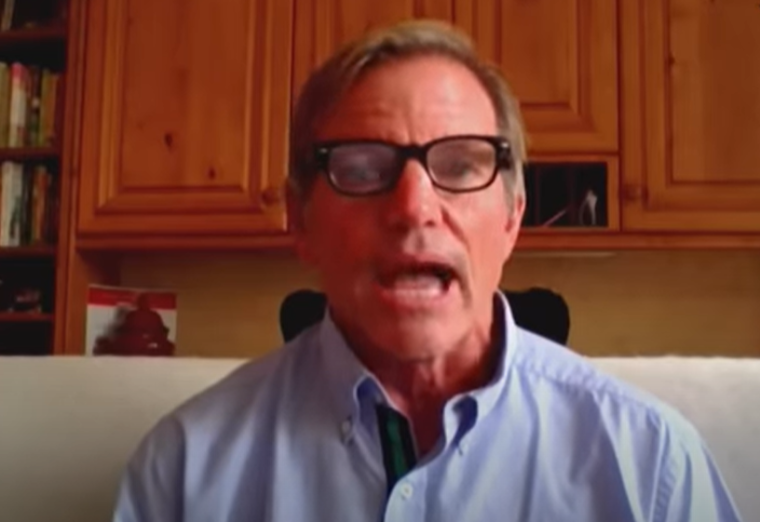 A descendant of the founders of the parent company of Bud Light is condemning the company's collaboration with a trans-identified influencer and rejecting the notion that opposition to the campaign constitutes "prejudice."
Billy Busch, heir to the Anheuser-Busch beer company that serves as the parent company of Bud Light, weighed in on the controversy surrounding Bud Light's partnership with trans-identified influencer Dylan Mulvaney in an interview with the entertainment website TMZ Friday.
When asked to address Bud Light's promotion of vanity beer cans with the trans-identified influencer's face on them that were created for Mulvaney to promote the brand but were not for public distribution, and quickly led to outrage and boycott efforts directed at the company, Busch declared: "My ancestors would have [rolled] over in their [graves]."
"They were very patriotic. They loved this country and what it stood for. They believed the transgender, gays, that sort of thing was all a very personal issue," he added. "They loved this country because it is a free country and people are allowed to do what they want, but it was never meant to be on a beer can and never meant to be pushed in people's faces."
Busch added: "They would have never marketed their brands that way. As you know, A-B was one of the greatest marketers ever in … any business and they were incredible with what they came out with, the Clydesdales, the frogs, the lizards, all the different … promotions they had, all the different advertising they had and the last thing they would have done was to get as controversial as they did."
Busch also sympathized with the backlash that followed Mulvaney's Instagram and TikTok posts showing his vanity beer cans with his face emblazoned on them to celebrate a year of his self-identifying as a girl: "People who drink our beer, I think ... they're your common folk. I think they are the blue-collar worker who goes out and works hard every single day, and the last thing they want pushed down their throat … to be drinking is a beer can with … that kind of message on it. I just don't think that's ... what they're looking for."
"They want their beer to be truly American, truly patriotic as it always has been, truly America's beer, which Bud Light was and probably isn't any longer," he concluded. "I just don't think the audience that drinks beer is into transgenders and that kind of advertising."
Busch contended that most people who drink beer "care about wholesome things, care about America and believe that certain things in life should be kept private and transgenderism is one of them."
However, Busch's insistence generated pushback from openly gay TMZ founder Harvey Levin and his openly gay colleague Brad Appleton, who asked if they "should keep that private."
"You don't have to keep it private, but I don't think you should advertise it on a beer can," Busch responded. When Appleton pointed out that Bud Light promoting beer cans with the LGBT rainbow colors on them did not generate the same level of outrage, Busch asked the interviewers why they thought "people are turning away and boycotting Bud Light."
Levin cited "prejudice" as the reason for people abandoning Bud Light over the Mulvaney collaboration, attempting to make a comparison between the treatment of other minority groups in the past and concerns about Bud Light's promotion of LGBT ideology: "I remember my dad telling me stories that there were bars in [Los Angeles] that used to have signs that said 'No dogs, no Jews' so there's been a history of prejudice in the country."
"People get over certain things, it's happened to Jews, it's happened to black people, it's happened to gay people and it's happening to transgender people. So, to me, it is absolutely prejudice," he insisted.
Busch disagreed with Levin's analysis, reiterating his belief that "your sexual preference is ... meant to stay private." Levin interrupted Busch to proclaim that "being a transgender person is not a sexual preference," adding, "That's different from a sexual preference, it's an identity."
The two continued to spar over whether opposition to the Mulvaney collaboration amounted to prejudice, with Busch suggesting that "I don't think people understand or want to be involved in that notion that ... they're drinking that beer because … there's a transgender person on there." When Busch maintained that "it's not because ... they don't like transgenders," Levin replied, "Sure it is."
"What you're saying is that the majority of people don't identify [as transgender] and don't want it in their face. That's prejudice," Levin said. After Busch disagreed, Levin doubled down: "That's what prejudice is. It's intolerance and it's saying, 'I will turn my back on your beer if it's supported by somebody I don't like.'"
Busch's response to the Mulvaney controversy differs from that of company leadership. A letter addressed to retailers that do business with Bud Light, obtained by St. Louis Post-Dispatch, dismissed it as "one single can given to a social media influencer."
Additionally, the company stressed that "it was not made for production or sale to the general public" and that "this can is not a formal campaign or advertisement." In the wake of intense backlash, Bud Light named a new vice president of marketing as the person who served in that position at the time the controversy first erupted decided to take a leave of absence.
The efforts to boycott Bud Light date back to April, when Mulvaney posted a picture of himself with customized Bud Light beer cans sent to him in honor of his first anniversary of so-called "girlhood" and identified himself as a "#budlightpartner." Mulvaney has been documenting his decision to identify as female and the multitude of brand partnerships that have followed in a series of TikTok videos titled "Days of Girlhood."
Shortly after news of Bud Light's collaboration with and celebration of Mulvaney broke, country singer Travis Tritt announced his intention to pull Anheuser-Busch products from his hospitality tour rider while singer Kid Rock fired an assault rifle at cases of Bud Light in an open field. The beer brand saw a 21% drop in sales in the weeks after the Mulvaney partnership first made headlines.
As Americans elect to boycott Bud Light, they are seeking to take their business elsewhere. Ultra Right Beer, which characterizes itself as "100 woke-free beer," has emerged as an alternative to Bud Light and is catering to customers who want to "stop giving money to woke corporations that hate our values."