Anna Faris 'Mom' Co-Stars Still Love Chris Pratt Amid 'Sad' Split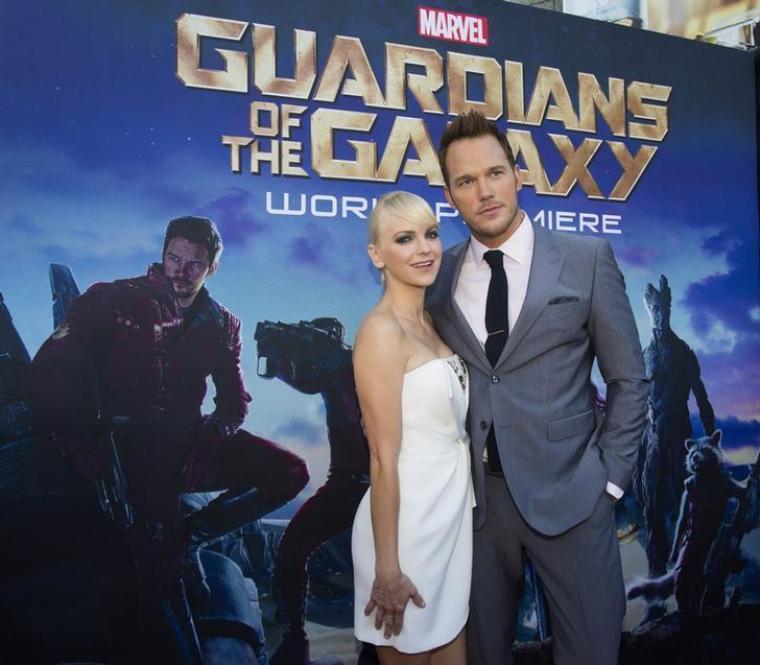 Anna Faris has separated from action star Chris Pratt, but that doesn't mean that there is bad blood between her "Mom" co-stars and her estranged husband.
Allison Janney, Faris' co-star on the CBS sitcom "Mom," spoke to Entertainment Tonight this week about being supportive of both her onscreen daughter and Pratt.
"She has so much love and support on the set of 'Mom.' She's a very courageous and strong girl and very professional and I love her so much, as [does] everyone, " Janney told ET. "And we love Chris too. We love them both."
Even though there is still love for both Faris and Pratt, Janney admitted that the pair's split was sad.
"It's sad when, you know, people who have to go separate ways, but we support them both and love them both very much," she said.
Faris and "Guardians of the Galaxy" franchise actor Pratt were married in 2009 and announced their separation in a joint statement last month.
"Anna and I are sad to announce we are legally separating. We tried hard for a long time, and we're really disappointed," Pratt posted on Facebook. "Our son has two parents who love him very much and for his sake we want to keep this situation as private as possible moving forward. We still have love for each other, will always cherish our time together and continue to have the deepest respect for one another."
The pair, who share a 5-year-old son named Jack, have not detailed the cause of their split. However, Faris has been speaking out a bit about some things that she could have improved in her relationship.
When giving another woman relationship advice on her "Unqualified" podcast last month, Faris spoke about her own relationship mistakes.
"I made that mistake I think a little bit like, 'I'm checking my relationship off the list,'" she said on her podcast. "And if that would be the final piece of advice I could give you, that would be know your worth, know your independence."