Anne Graham Lotz is having 'severe side effects' from chemo, not sure she can continue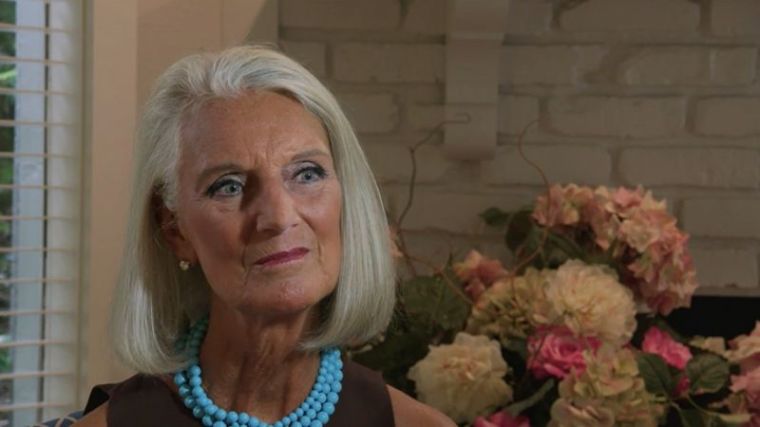 Franklin Graham, the evangelist and brother of Anne Graham Lotz, has revealed that his sister is experiencing "severe side effects" from chemotherapy treatment, and has asked for prayers.
"Just talked with my sister Anne Graham Lotz, and she is experiencing severe side effects from her last chemotherapy treatment which may jeopardize whether she can continue," Graham posted on his Facebook page in an update on Tuesday.
"I know she would appreciate your prayers," he added.
A message on Lotz's Facebook page confirmed the development and shared Graham's post, adding: "Please join us as we pray for Anne."
Lotz has been undergoing chemotherapy treatments in her battle against breast cancer, which she was diagnosed with in August.
The daughter of world renowned evangelist Billy Graham, Lotz underwent surgery in September, but a week later some complications were discovered.
"Yesterday I had my one-week checkup after breast cancer surgery. While there are some issues to be expected, the doctor believes that all seem to be healing nicely, for which I praise God. The surgeon then revealed, with compassion in her eyes, that she had the pathology report," Lotz shared with supporters back then.
"As she went over the numbers, it became evident that the results were not what I had prayed they would be. A trace of cancer was found in the lymph nodes which alters the follow-up treatment significantly," she added.
Earlier this week, before Graham's update, Lotz shared photos of her newly shaved head, prompted by hair loss she experienced from chemotherapy.
"For those of you who have been through this, you know that it's also a humiliating trauma. I was almost shocked to hear the familiar sound of my own voice coming from the face under the shorn head I saw reflected in the salon mirror! My immediate reaction was to quote God's words…that God looks on the heart, not the outward appearance. I am so thankful!" the author and Christian speaker said.
Lotz has focused on God throughout her cancer battle, and in an interview with WRAL News in September said that she believes God will heal her.
"Prayers are pouring in from all over the world. I know I will be healed before the surgery, or because of the surgery, or because of the surgery and follow-up treatment, or the Resurrection," she said at the time. "I know that God is going to see me through."
She added that "healing is up to God. The doctors and the surgeons can cut away, but it is God that heals."
Lotz thanked those around the world who have been praying for her, and said that trusting in Christ remains the most important thing.
"Your faith has to be rooted and anchored in Jesus. Your best way to prepare is to have prayer with the Lord, read the Bible," she advised.