Anne Graham Lotz on finding strength in 1 Samuel 16:7 after 'humiliating trauma' of losing hair to chemo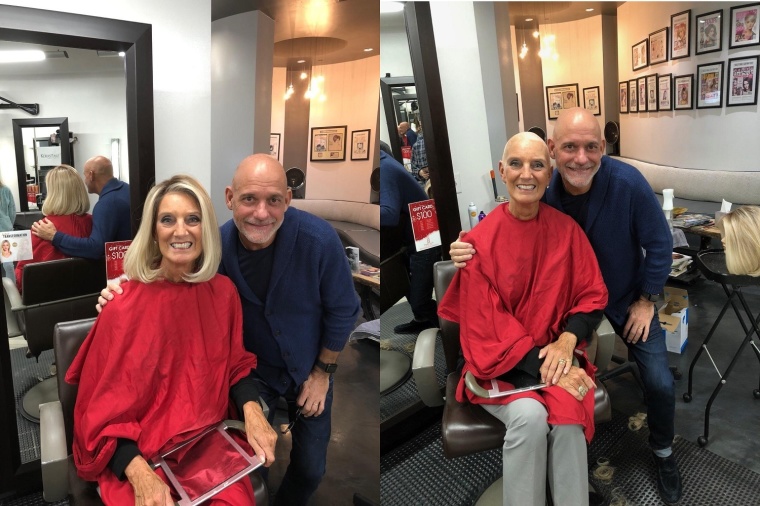 Evangelist Anne Graham Lotz has shared images of her shaved head after losing her hair due to chemotherapy treatments, and expressed her thankfulness that God values other things above outward appearance.
On Monday, Lotz posted an update on her battle against breast cancer, revealing that she has drawn inspiration from 1 Samuel 16:7 in the Bible, which reads: "Man looks on the outward appearance, but the Lord looks at the heart."
"I have been reminded of this in a very fresh, personal way as a result of hair loss due to chemotherapy. When my hair began to fall out in large amounts, I went to my beloved Christian brother and hairstylist extraordinaire, Doug David, owner of The Douglas Carroll Salon," Lotz revealed.
"Looking on were his wife, my daughters, and two of my granddaughters who helped to turn a dreaded event into something that was actually fun. Under their watchful eyes and with their affirming comments, he shaved my head," she added.
"For those of you who have been through this, you know that it is also a humiliating trauma. I was almost shocked to hear the familiar sound of my own voice coming from the face under the shorn head I saw reflected in the salon mirror! My immediate reaction was to quote God's words…that God looks on the heart, not the outward appearance. I am so thankful!"
The Christian speaker and author said that David also cut and styled a wig for her, one that matches the length and color of her own hair.
"What about you? If your outward appearance has been scarred, altered, deformed…or if your outward appearance is flawlessly spectacular…remember. God looks on the heart. The real treasure is on the inside," she said.
In September, following surgery, Lotz admitted that there had been complications with her cancer treatment which were not what she "prayed for."
"Yesterday I had my one-week checkup after breast cancer surgery. While there are some issues to be expected, the doctor believes that all seem to be healing nicely, for which I praise God. The surgeon then revealed, with compassion in her eyes, that she had the pathology report," Lotz revealed back then.
"As she went over the numbers, it became evident that the results were not what I had prayed they would be. A trace of cancer was found in the lymph nodes which alters the follow-up treatment significantly," she added.
Earlier in November, marking what would have been Billy Graham's 100th birthday, Lotz vowed to fight for her father's message of the importance of preaching the Gospel through her cancer journey.
"I am committed to faithfully pass it on to those with whom I come in contact, whether through this blog, or those I pass at the hospital during chemo treatments or doctors' visits. Because Daddy's message is God's message. And it's a message of genuine hope for the future, of love for the present, of forgiveness for the past," Lotz wrote.