Anne Graham Lotz warns her cancer could be sign Israel is in danger of fatal attack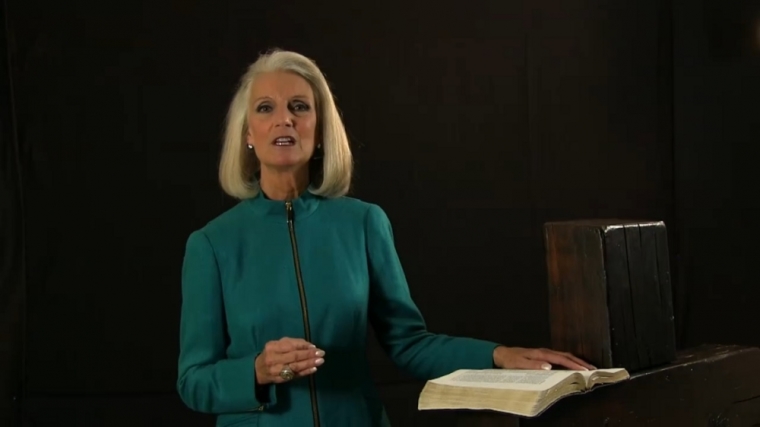 Anne Graham Lotz has suggested there might be a deep significance attached to her battle against breast cancer, as it could be a warning sign that Israel is in danger of suffering a fatal attack.
Lotz reasoned on her website Wednesday that she has long thought of herself and the modern state of Israel as "entwined," given that both are 70 years old, with the latter having been established in 1948.
The evangelist and author said she's questioning whether "there is more to my cancer at the age of 70 than just a random coincidence."
"In the Bible, God often had His spokespersons live out the message He gave them …before they delivered the message to the people," she said.
"Hosea was instructed to marry a woman who then became unfaithful to him as he lived out in a very personal way the broken heart of God over unfaithful Israel," Lotz said of one of her examples.
"Jeremiah was told to purchase a linen belt, wear it, bury it, then dig it up when it was ruined and useless to live out a demonstration that God had bound Jerusalem to Himself, but she would not listen to Him so He would ruin her and render her useless."
Lotz noted that she was born not only in the same year, but one week to the day of Israel's establishment in May 1948.
"Could it be that God has given me a message for her that I am living out in my own experience?" she wondered.
"Just as my cancer is a potentially fatal disease, is Israel also in danger of being attacked in a potentially fatal way? Just as my cancer struck suddenly and unexpectedly through no fault of my own, will Israel also be struck by her enemies suddenly and unexpectedly through no fault of her own?"
She continued: "Just as I have not been immediately and quickly delivered from cancer, will Israel also not be quickly delivered from her enemies as she was in the 1967 war? Just as I am having to fight the cancer with chemotherapy cell by cell, will Israel also have to fight her enemies region by region, village by village, street by street, house by house?"
The daughter of late North Carolina evangelist Billy Graham explained that she feels the warning deep within, that "Israel is in danger of a surprise attack in this, her 70th year."
She asked supporters to pray for the peace of Jerusalem, something which Lotz has done throughout her ministry.
In the past, Lotz hasn't been afraid to make big biblical predictions, and in 2015 told CBN News that she believes Jesus Christ will return to Earth in her lifetime.
"I believe with deep conviction that is my generation," Lotz said at the time.
"I was born just a week apart from the time when Israel was reborn as a nation [1948]. We are the same age. And I believe that if I live out my lifetime, a natural lifetime, I believe I will live to see the return of Jesus in the Rapture when He comes back to take us to be with Himself, which means preceding that there are going to be some signs. There are going to be some warnings."
Lotz's brother, Franklin Graham, meanwhile asked for prayers for his sister back in November, noting that she has been experiencing "severe side effects" from chemotherapy treatment.
Graham admitted at the time that the side effects "may jeopardize whether she can continue" with chemotherapy.