Anonymous Says ISIS Is Not Muslim, Hacks Hundreds of ISIS Accounts Online; Says 'We Are Muslims, We Are Christians'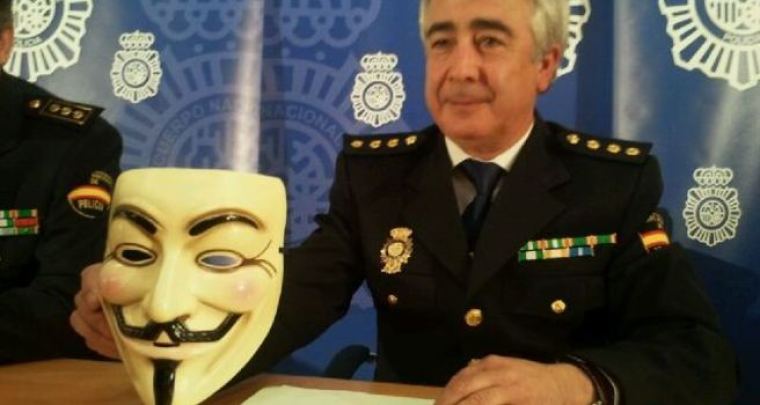 The recruiting efforts of Islamic terror group ISIS was dealt a huge blow this week after the hacktivist collective known as Anonymous hacked into hundreds of ISIS Twitter accounts and email addresses in a major strike called #OpISIS.
In a statement issued by Anonymous, the group which describes itself as "Muslims, Christians, Jews …" and said they "come from all races, countries, religions, and ethnicity" declared that ISIS militants are not Muslims.
"UNITED AS ONE, DIVIDED BY ZERO ... We Are Anonymous. REMEMBER ... THE TERRORISTS THAT ARE CALLING THEMSELVES ISLAMIC STATE, (ISIS), ARE NOT MUSLIMS!!!" noted the statement.
"ISIS; We will hunt you, Take down your sites, Accounts, Emails, and expose you. ... From now on, no safe place for you online. ... You will be treated like a virus, And we are the cure. ... We Own The Internet. ... We are Anonymous, We are Legion, We do not forgive, We do not forget, Expect us," continued the statement.
The hacker group uploaded a Pastebin link containing all the ISIS-affiliated Twitter accounts it took down with a list of other suspected ISIS-linked Facebook profiles.
On Tuesday, the family of Kayla Mueller, 26, an American woman who was being held captive by ISIS, said they received confirmation that she had been killed.
"We are heartbroken to share that we've received confirmation that Kayla Jean Mueller has lost her life," a statement from the family noted, according to CNN.
"Kayla was a compassionate and devoted humanitarian. She dedicated the whole of her young life to helping those in need of freedom, justice, and peace," the family said.
National Security Council spokeswoman Bernadette Meehan said the family received the confirmation of Mueller's death in a private message from ISIS.
"Once this information was authenticated by the intelligence community, they concluded that Kayla was deceased," said Meehan.
President Barack Obama also offered condolences to the Mueller family.
"Kayla's compassion and dedication to assisting those in need shows us that even amongst unconscionable evil, the essential decency of humanity can live on," Obama said in a statement.
Meehan also said that Obama has pledged to seek justice for Mueller.
"He committed that we will relentlessly pursue the terrorists responsible for Kayla's captivity and death, and underscored that his team stands ready to help the family in the difficult weeks and months ahead," she said.