Antwaan Randle El Praying About Long-Term Football Brain Injuries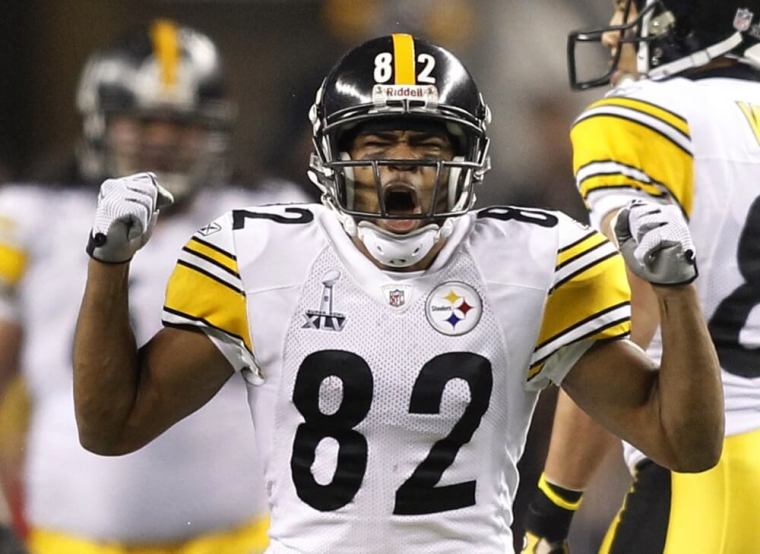 After a storied eight years in the NFL, Super Bowl XL champion Antwaan Randle El is praying about the long-term effects of injuries he sustained on the field. 
Although he was celebrated as the only wide receiver to throw a touchdown pass that helped his Pittsburgh Steelers clinch the Super Bowl XL championship in 2006, the 36-year-old has trouble making down his own stairs after his retirement.
Randle El told the Pittsburgh Post-Gazette that he might also be suffering from memory loss. The former NFL WR who left the game for good in 2012 is unsure if he should blame his time in the league or his busy life for his memory issues.
"I ask my wife things over and over again, and she's like, 'I just told you that.' I'll ask her three times the night before and get up in the morning and forget," said the faither of six. "I try to chalk it up as I'm busy, I'm doing a lot, but I have to be on my knees praying about it, asking God to allow me to not have these issues and live a long life. I want to see my kids raised up. I want to see my grandkids."
Randall El started a Christian high school three years ago called Virginia Academy, and cut the school's football program because of the cost and damaging possibilities associated with the sport.
"The kids are getting bigger and faster, so the concussions, the severe spinal cord injuries, are only going to get worse. It's a tough pill to swallow because I love the game of football," he told the Post-Gazette. "But I tell parents, you can have the right helmet, the perfect pads on, and still end up with a paraplegic kid."
The former NFL star admitted that there was no guarantee that young football players could avoid the risk involved with the sport.
"There's no correcting it. There's no helmet that's going to correct it," he said. "There's no teaching that's going to correct it. It just comes down to it's a physically violent game. Football players are in a car wreck every week."
Aside from starting a Christian academy, Randle El has been vocal about his faith in the past. When he was in the NFL, the athlete frequently used his platform to speak about Jesus Christ.
"Jesus Christ is where it's at! This [NFL] is my platform for me to reach out to those who don't know, for those who know and know they need to get right," Randle El previously told CBN. "Use your platform to continue to build up the body of Christ. Money's going to come and go. All the things - the drinking, the drugs, the women, they come and go."
"You can't count on the dollar. You can't count on alcohol. You can't count on a woman," he said. "I mean, even my wife, I love my wife, she's living for the Lord; but I can't count on her like I can count on Jesus. He is perfect in everything that He has done and everything that He is doing."