Apple CEO Tim Cook Gives Hefty Donation to Gay Rights Campaign to Push LGBT Initatives in Southern States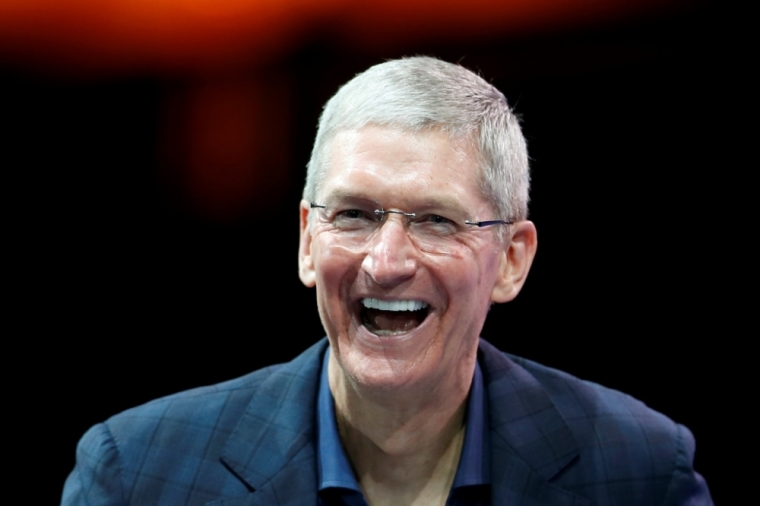 The CEO of Apple, Tim Cook, who recently went public with his homosexuality calling it a "gift from God," has donated a considerable amount of money to help fund an LGBT initiative in Southern states, including his native Alabama.
The Washington-based Human Rights Campaign says Cook gave the contribution for its three-year, $8.5 million campaign, called "Project One America" that launched in April in Alabama, Arkansas and Mississippi, according to The Associated Press.
"We hope Tim Cook's substantial personal investment inspires others to support this vital and historic project," Jason Rahlan, a spokesman for Human Rights Campaign, was quoted as saying.
Human Rights Campaign President Chad Griffin wrote in a blog post, "Thanks to his generous personal financial investment in the program, together we will move the needle forward at the local and state level, tearing down misperceptions and providing concrete protections for those who need it most."
Apple spokeswoman Kristin Huguet was quoted as saying, "It's a personal donation from Tim."
In October, Cook revealed in a Bloomberg Businessweek op-ed that God made him gay and he would advocate for gay marriage and the general advancement of gays and other causes until "my toes point up."
"While I have never denied my sexuality, I haven't publicly acknowledged it either, until now. So let me be clear: I'm proud to be gay, and I consider being gay among the greatest gifts God has given me," wrote Cook, the first openly gay chief executive of a fortune 500 company.
Cook said he's not an activist, but he added that the reason he decided to make public something those in his circles have known for years, is to advocate on behalf of the gay community.
"I believe deeply in the words of Dr. Martin Luther King, who said: 'Life's most persistent and urgent question is: 'What are you doing for others?' I often challenge myself with that question, and I've come to realize that my desire for personal privacy has been holding me back from doing something more important. That's what has led me to today," he explained.
"The world has changed so much since I was a kid. America is moving toward marriage equality, and the public figures who have bravely come out have helped change perceptions and made our culture more tolerant. Still, there are laws on the books in a majority of states that allow employers to fire people based solely on their sexual orientation. There are many places where landlords can evict tenants for being gay, or where we can be barred from visiting sick partners and sharing in their legacies. Countless people, particularly kids, face fear and abuse every day because of their sexual orientation," noted Cook.