13 Gay Bakeries Refuse to Make Traditional Marriage Cake With the Message: 'Gay Marriage Is Wrong'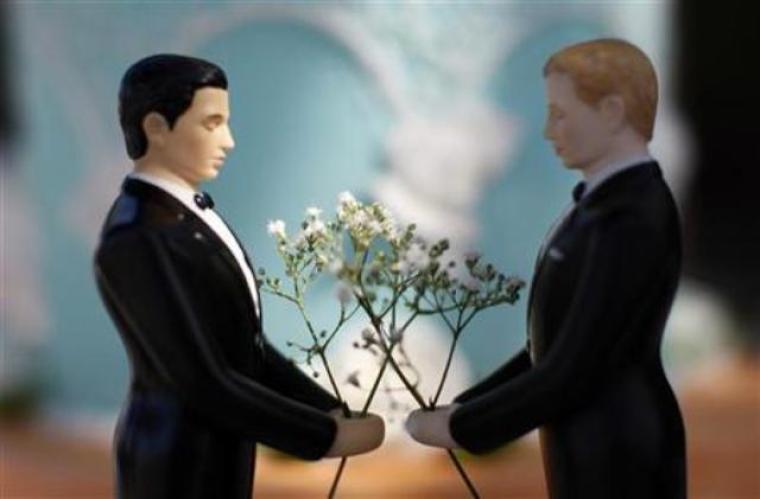 Despite anti-discrimination laws in many states that require Christian bakery owners to bake cakes for same-sex weddings, 13 LGBT and gay-owned bakeries objected to one man's request when he asked if they'd make a pro-traditional marriage cake that would read "gay marriage is wrong." All refused to back the cake and one person even cursed at the Christian man for "hate speech" and said a cake supporting traditional marriage "went against their beliefs."
Blogger Theodore Shoebat, of Shoebat.com, wanted to see if the same level of tolerance that Christian business owners who belive in traditional marriage are required to abide by is also being exemplified at bakeries that advocate for same-sex marriage.
Shoebat set off on a video experiment where he called 13 bakeries, which are all either known as gay-owned bakeries or bakeries that strongly support gay marriage, and told them that he was hosting a pro-traditional marriage celebration and that he needed a cake that says "gay marriage is wrong."
He found that all of the bakeries refused to make him the cake with those words written on top. A few of the bakeries that he called said they'd make him the cake, but he would have to apply the words in icing himself. Other bakers were offended when they heard his request, while some simply said "no" or just hung up the phone.
"I hope you have luck with that, but we won't be able to do that for you," one baker told Shoebat. "I don't believe in being bigoted like that."
Shoebat even called a gay cookie shop called Hot Cookie in San Francisco and asked if they would make him a pizza-sized cookie with "gay marriage is wrong" written on it. The representative of Hot Cookie, who claimed to be a married lesbian, was the most outspoken of any of Shoebat's respondents. After she told Shoebat that the bakery would not make the cookie, Shoebat told her that the bakery must not stand for equality if they're refusing to make a cookie for a Christian who believes homosexuality is wrong.
"Why would we make something that is against what we are working toward?" the Hot Cookie representative asked. "I feel like that is hateful and we are not about that."
Shoebat responded by telling her that although Christian bakers believe that gay marriage is morally wrong, they are still forced to make cakes for the same-sex weddings.
"All of the homosexual activists in California are working to force Christian businesses in California to acquiesce to homosexual opinion and things that they don't agree with," Shoebat asserted. "Technically, you are discriminating against people like me, when you refuse to make a cake that says 'gay marriage is wrong.' … By refusing to make a cake, it's discrimination against those beliefs."
After Shoebat told the woman that it was a form of discrimination not to make his requested cookie, the lady replied sarcastically, saying that the bakery would make the cookie, but her statement lost all sincerity when she said she'd also put a huge phallus design on it.
Two bakeries justified their rejection of Shoebat's request by saying that a cake of that nature would be similar to making erotic cakes, which those bakeries say they do not make.
Most of the other bakeries that Shoebat called replied in a politically correct manner by saying that they could not make the cake that Shoebat was requesting. Although every time Shoebat was denied and tried to start a debate about why the bakery was not standing for equality, most of the representatives just hung up on his pointed ethical questioning.
The majority of short responses that Shoebat recevied from bakery workers noted that his request went against their "belief" in gay marriage.
Some Christian business owners have felt the costly impact of violating their state's anti-discrimination laws after they denied service based on their biblical "belief" in the traditional definition of marriage, which states that marriage is only between one man and one woman.
A Christian bakery in Oregon was fined $150,000 in October after being found guilty of discrimination after refusing to bake a cake for a same-sex wedding.
In August, a New York Christian couple was fined $13,000 by the state for refusing to let a same-sex couple use their farmhouse wedding venue for their ceremony, basing their rejection on their religious belief.
And a photography company in California announced that it will no longer photograph wedding ceremonies after receiving swift backlash from LGBT activists after it was posted on Facebook how they refused to shoot a same-sex wedding based on their beliefs.
"I am a man who believes gay marriage is wrong. Is there no equality for me?" Shoebat asks.