Apple Store Creator Says He Spoke to Steve Jobs About Christian Faith and Eternity Before Death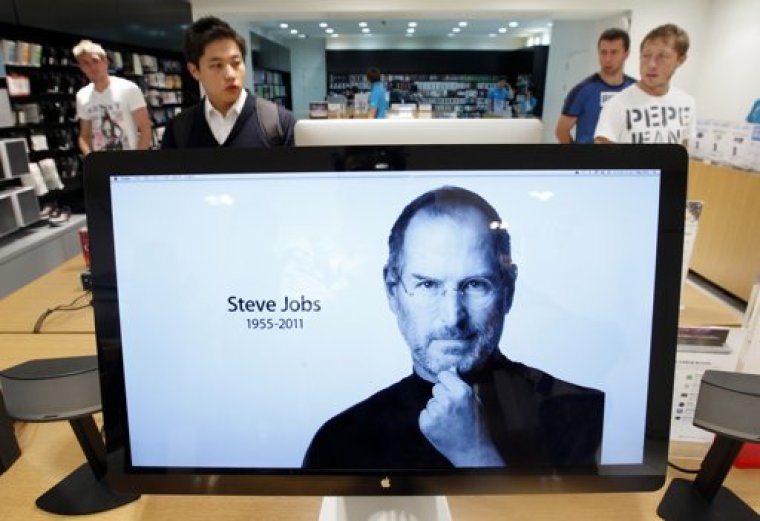 Ron Johnson, the retailer behind The Apple Store, the Genius Bar and Target sat down for a candid interview on Dove Channel's original series "Frankly Faraci" to discuss his Christian faith, revealing that he had an opportunity to share it with Apple founder Steve Jobs before his death in 2011.
Johnson, now the CEO of Enjoy, a new platform for commerce aimed at merging online convenience with personal shopping services, opened up to Host Matthew Faraci about the secret behind his success.
He quoted the Bible verse Mark 12:31, which teaches to love your neighbor as yourself, and credited that verse to the motto of how he's built all of his retail businesses.
"How do you love somebody through work?" he asks and then responds, "That's what the Apple Store is about."
When asked if he ever had a chance to share his faith with Apple founder Steve Jobs, Johnson explained that Jobs was very fond of him and respected the fact that he taught Sunday school.
"Steve was a very private person, but boy the light of God burned in him passionately," Johnson described. "He had a passion for customers, for his products, for life, for family. Steve surrounded himself with a lot of wonderful respectable human beings. He had a very complex but great soul."
The merchandising expert said he didn't interact with Jobs much but admitted he was able to talk to him about eternity.
"I remember when he first had cancer, he use to love to go to Hawaii and one time he went over there to get a break and we had a long phone call about faith and what it meant to me, and what it could mean to him," Johnson explained.
"My only advice was very simple. 'Steve for a person who is as smart as you are, you ought to take some time to think about this issue of eternity. Is it there or not, and how do you think about it? I said, 'Just don't take it for granted,'" he added.
The 58-year-old said he wanted Jobs to know that eternity is a "very deep" issue to think about but he did not try to persuade him to believe.
"Ninety percent of people believe in a higher power and the reason they do that is not just 'cause they grew up and people said, 'do this.' It's pretty hard to be a smart person and not have faith because there is so much evidence on the side of faith," Johnson maintained.
"My role was to expose to him who I was," Johnson concluded about his relationship with Jobs.
"Frankly Faraci" gives viewers a "behind-the-scenes look at high-profile figures in entertainment who are making an impact" such as Johnson has done in the tech world. Season two of the series features interviews with celebrities who candidly discuss their faith, family, and motivations.
Other guests this season will include: Harry Connick Jr., Candace Cameron Bure, Cedric the Entertainer, Corbin Bernsen, and Atticus Shaffer of ABC's series "The Middle."
Johnson's full interview can be watched here starting Nov. 28.