Archaeology Discovery: 93-Mile Wall in Jordan Dates Back to Pre-Roman Times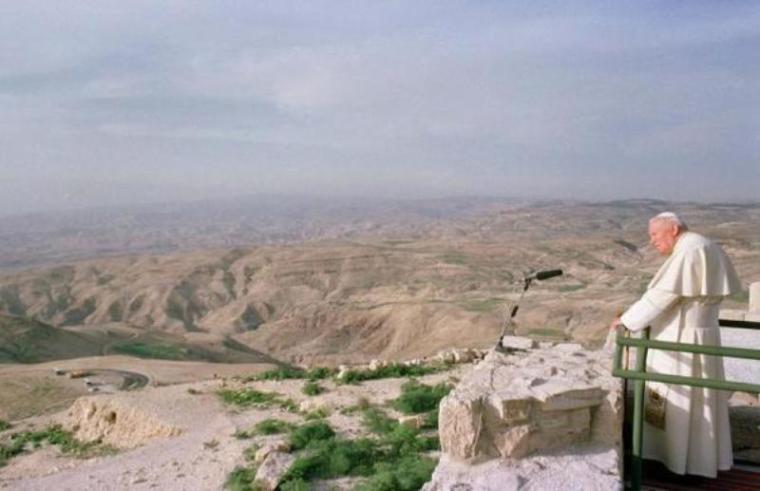 Archaeologists in Jordan have announced that a mysterious 230 km (93 mile) wall discovered in Jordan likely dates back to the pre-Roman era.
The wall, named Khatt Shebib by locals, was originally discovered by plane in 1948, but archaeologists are just now beginning to study its construction and intricate details.
Recent photos taken by the Aerial Photographic Archive for Archaeology in the Middle East have revealed that the large wall actually consists of individual walls branching off into their own routes.
Other parts of the wall have double structures running parallel to each other, implying that they served an extra protection purpose.
David Kennedy, a researcher from the University of Western Australia who is overseeing the wall's excavation, told Haaretz that aerial photography has played an important role in learning more about the ancient structure and dating it to pre-Roman times.
"Mapping it on the ground would be a huge exercise in view of its length, and in places it has been destroyed, so old aerial photographs are especially useful," Kennedy told the media outlet.
As Haaretz reports, there have been numerous theories as to why the wall was built in the first place. Initially, researchers suggested that the structure was made as a defense fortress, but more recent studies have debunked this theory, arguing that the rugged terrain surrounding the wall would not make it an optimal area to protect in the first place.
Kennedy told Haaretz that he believes the wall was used as a border of some sort, possibly for farming or herding.
"I think the best explanation is that it was a demarcation of some kind, between a region of farming and that of herding," Kennedy said, adding that the wall could have even served as a marker for where farming was possible in the otherwise barren landscape.
Aerial imaging of the wall also proves beneficial, as much of the structure is in disrepair, Kennedy wrote in an archaeology journal earlier in February along with Rebecca Banks, a research assistant at Oxford University.
"If we add the spurs and stretches of parallel wall, the total [wall length] may be about 150 km (93 miles)," Kennedy wrote in the Zeitschrift für Orient-Archäologie journal, as reported by LiveScience, adding that "even in [the wall's] original state, it cannot have been much more than a meter (3.3 feet) high and perhaps half a meter (1.6 feet) wide."
Kennedy added to LiveScience that along with serving as a demarcation, the wall likely served as a place of shelter for traveling hunters.
"Some [parts of the wall] may have been places of refuge — a secure place to overnight. Others may have been [used] as watch posts. Some, perhaps, [were] places in which hunters could hide until browsing fauna was close enough to try and bring down," the archaeologist said.
According to The Examiner, Kennedy has studied another mysterious structure in Jordan, known as the "Big Circles" that measure 1,000 feet across.
The structures, which are man-made, were discovered in the 1920's but have since been studied by Kennedy and his team. Their purpose and the date of their build remain undetermined.