Archaeology Discovery: Religious Relic Uncovered at 1700-Y-O Bethlehem's Church of the Nativity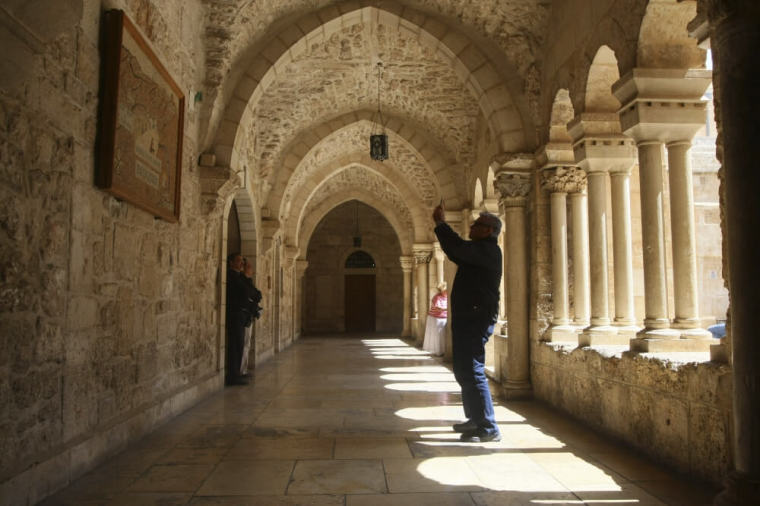 A newly discovered artifact has religious and archaeological communities buzzing with interest after an ongoing multi-million dollar renovation of Bethlehem's Church of the Nativity uncovered the intriguing religious relic.
The identity of the artifact is currently being kept under wraps, and no images have yet been released. Fashioned from brass, silver, shells and stones, the undisclosed piece had been covered beneath plaster near a window in the nearly 1,700-year-old church structure. It has since been repaired and restored.
The icon is "of great religious and historical value," said Ziad al-Bandak, a Palestinian presidential adviser for Christian Affairs and leader of the Palestinian committee tasked with the renovation, to The Times of Israel last week.
Originally built in the 4th century by Saint Helena, the Church of the Nativity is located in the biblical West Bank town of Bethelehem, and is situated over the cave said to be the birthplace of Jesus.
The ancient church had fallen into disrepair with a significantly damaged lead roof that was last restored approximately 200 years ago — according to reports — and rotting window frames, among other major issues. The edifice is considered endangered by the United Nations cultural agency, UNESCO.
Restoration efforts began in 2013 when the Palestinian Authority financially spearheaded the project, and the first phase of work has already been completed. As previously reported by The Christian Post, the ongoing restoration is the most comprehensive that the church has received in nearly 600 years.
With $8 million already invested in the renovation thus far, $11 million more will be required, according to al-Bandak. But he's pleased with the work that's been completed to-date by a joint team of Palestinian and Italian engineers, restoration experts and workers who have specialized knowledge in the renovation of historical sites. "For the first time you can see, when you go up, mosaics really magnificent and beautiful and unique in the whole world," al-Bandak said.
Mosaics that date back to the crusades have been restored to their original splendor after being cleansed of "centuries of dust." While ceiling and roof repairs were underway, the mosaics were protected using a special cotton gauze to prevent pieces from falling or being damaged.
"We are very proud of it [results of the first phase of renovation] because when we protect our national heritage, our history, we protect our future," said al-Bandak.