Are Children Saved? Christian Theologian Examines Age of Accountability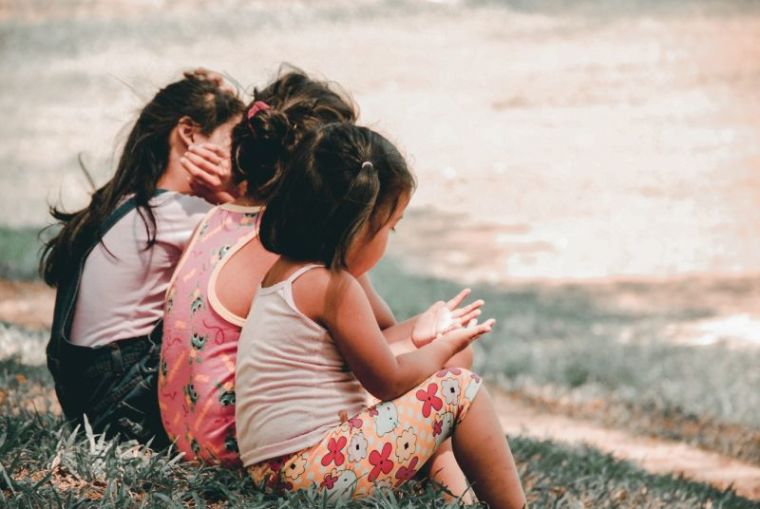 The Bible's stance on the age of accountability and whether children are saved is debatable, according to a Southern Baptist theologian.
Stephen J. Wellum, professor of Christian theology at The Southern Baptist Theological Seminary and editor of the Southern Baptist Journal of Theology, argued in an article for The Gospel Coalition on Monday that an examination of the question may open the door to the possibility that "exceptional" cases of salvation are possible.
Still, Wellum, who is also an author, insisted that debating such cases should not push Christians away preaching the "normal" path of salvation.
"Most Christian traditions teach that children enter the world fallen due to Adam's sin, but some argue children are not guilty before God until they knowingly disobey God's commands. If the child dies before reaching that age, he or she receives salvation based on Christ's finished work," he noted.
"Once the child knowingly sins, however, they become accountable for their actions and have reached the age of accountability. At that point, salvation comes through conscious, active repentance and faith in Christ."
When looking at questions relating to children's salvation, along with the salvation of people who have lost their mental capabilities by no fault of their own, Wellum examined five specific points in the Bible.
First, he pointed out that humans are not only judged for their individual sin, but also as a result of Adam's original sin of disobeying God.
"On the final day, no person will be able to say they were unjustly condemned or will be able to blame Adam for their guilt. All humans are under God's righteous judgment due to Adam's sin and ours," he wrote.
Next, he argued that although God demands "obedience and devotion from each of his image-bearers," those with more revelation will be "more accountable."
Looking at salvation, he wrote that Christ alone accomplishes it.
"Jesus Christ is the ground of salvation for all of God's elect, and in normal circumstances we receive the benefits of Christ's work by grace through faith in Him," he argued.
"As applied to infants or those without full mental capabilities, if there is salvation for them, it's never apart from Christ alone (John 14:6; Acts 4:12). The question hinges on the issue of conscious faith."
When defining normal circumstances for salvation, he said that it comes by repenting of sins and trusting in Christ and His works.
He said that beyond that, such as with the death of David's son in 2 Samuel 12:23, there are "hints" that God might act beyond normal cases and do "what's right in every case."
"Although there is no explicit biblical text that teaches an age of accountability, in light of all these truths I don't think it's unwarranted to agree with many Christians past and present that in these 'exceptional' cases, God will demonstrate His grace and mercy in Christ alone," Wellum continued.
"Yet given the lack of explicit teaching in this regard, our greatest hope is to entrust ourselves to God, who always does what's right for His own glory."
In his final point, he warned that regardless of the exceptional cases, "we must not allow it to drive us beyond Scripture in 'normal cases.'"
"Or perhaps a Christian parent wrongly reasons it best not to tell their child the gospel, lest they bring condemnation upon them. This too is illegitimate," he added.
"God commands us to teach our children the gospel as we entrust them to his gracious care. We must diligently teach our children God's Word, praying he will open their hearts and grant them repentance and faith."
Dr. Randal Rauser, professor of Historical Theology at Taylor Seminary in Edmonton, Alberta, argued that "you won't find a verse in Scripture which clearly teaches an age of accountability."
"And if there is such a threshold of accountability, when is it? Unfortunately, there is absolutely no consensus on this question. As a result, the birth and rearing of children occur in the shadow of possible damnation," he said.