Are Pregnancy Centers 'Unethical' Because They Don't Offer Abortions? ADF Responds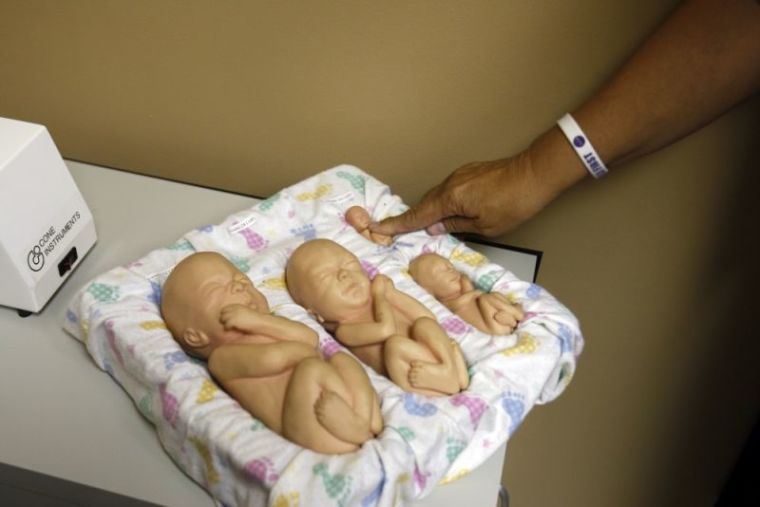 A conservative legal group has taken issue with a recent opinion piece published by the American Medical Association, which suggested that crisis pregnancy centers are "unethical," largely because they do not offer abortions.
Calling it "a thinly veiled hit piece on pro-life pregnancy centers," Denise Harle, who serves as legal counsel with Alliance Defending Freedom, said in a rebuttal: "A line-by-line fact check would take too long, given the number of unsubstantiated misstatements. But one thing the authors get right is that pro-life pregnancy centers don't perform or refer for abortions. That seems to be the entire basis for the authors' claim that pregnancy centers are 'unethical.'" 
Two researchers from the University of North Carolina School of Medicine in Chapel Hill wrote an article, published last month in the AMA Journal of Ethics, in which they argued that pregnancy centers' "propagation of misinformation should be regarded as an ethical violation that undermines women's health." 
"Because the religious ideology of these centers' owners and employees takes priority over the health and well-being of the women seeking care at these centers, women do not receive comprehensive, accurate, evidence-based clinical information about all available options," reads an abstract of the piece by Amy G. Bryant, assistant professor of obstetrics and gynecology with the UNC Chapel Hill's Family Planning Division, and Jonas J. Swartz, a clinical fellow in family planning at the university.
The centers are supposedly harming women because abortion is "safer" than childbirth, Harle of ADF said in outlining their arguments. 
"Never mind that a majority of states, like Florida and Michigan, have laws requiring this exact kind of information (about the health risks and consequences of abortion) be provided to women undergoing abortion as part of informed consent. The authors don't like this accepted science because it may encourage pregnant mothers to choose life," Harle argued.
Harle also took issue with the AMA article's claim that pro-life pregnancy centers "aren't held to an ethical standard of care because they aren't licensed medical practices."
"Many pregnancy centers employ licensed medical professionals, and all pregnancy centers are subject to state laws prohibiting consumer deception, unlicensed practice of medicine, and so on. The article doesn't cite a single instance of a pregnancy center violating any regulation, ever or anywhere," she said.
Expressing her support for pregnancy centers, she added that they "offer a message of hope and support for women. They provide expectant mothers with practical resources, information, and emotional support needed in order to welcome their babies into the world. Diapers, formula, bottles, maternity clothes, parenting classes, childbirth education, and much more – all free of charge."
The AMA article and the ADF rebuttal come as the nation waits for the United States Supreme Court to rule on the constitutionality of a California state law that compels pro-life pregnancy centers to promote abortion.
In March, the high court heard arguments in a legal challenge to California's Reproductive Freedom, Accountability, Comprehensive Care, and Transparency Act, or Reproductive FACT Act. The ADF is representing the plaintiffs.
According to some, there is a strong indication that the Justices will rule against the California law, as swing vote Justice Anthony Kennedy said the Act posed an "undue burden" on the right to free speech while liberal Justice Sonia Sotomayor called it "burdensome and wrong."