Aretha Franklin 70th Birthday Marks Clive Davis Reunion
Aretha Franklin is celebrating her 70th birthday by reuniting with Clive Davis for a new album.
Franklin held a birthday party Saturday, and during an interview explained that she would be working with Davis on a new album.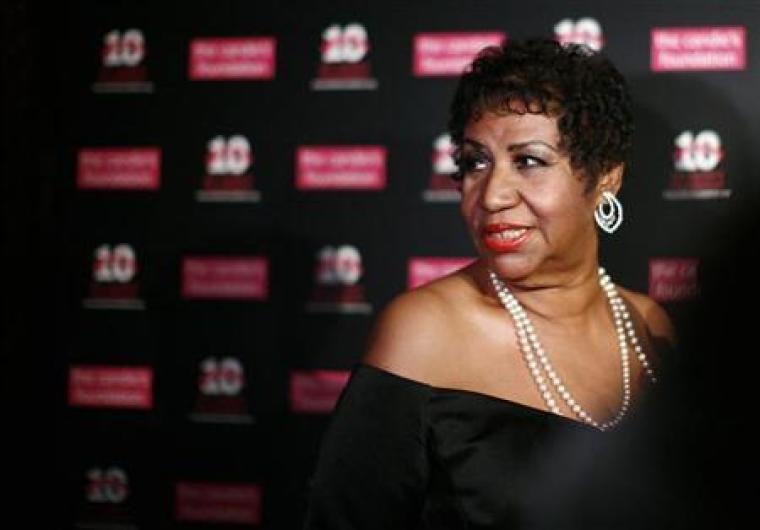 Davis is well-known as bring a central part of Franklin's comeback in the 1980s. Franklin said, "I have re-signed with Clive Davis, so I'm recording with Clive again," according to The Associated Press.
She added, "We're going to sit together and decide what it is we're going to record."
Franklin was celebrating her 70th birthday at the Helmsley Park Lane Hotel with a formal dinner, a dance performance, as well as a concert featuring jazz pianist Kris Bowers.
The party was actually being held a day prior to her official birthday, which is on Sunday. She explained that she planned to spend Sunday relaxing with her feet up and watching TV.
Diane Sawyer, Rev. Al Sharpton, and Willie Wilkerson, who is Franklin's long-time partner, all attended the party Saturday.