Aretha Franklin 'Idol' Judge? Singer May Join Mariah Carey or Adam Lambert
Queen of Soul Aretha Franklin told CNN Saturday that she's interested in joining "American Idol" as a judge. If she does become a judge, the legendary singer would be the first African American female judge on the show and fill one of the two spots left by the exit of Steven Tyler and Jennifer Lopez.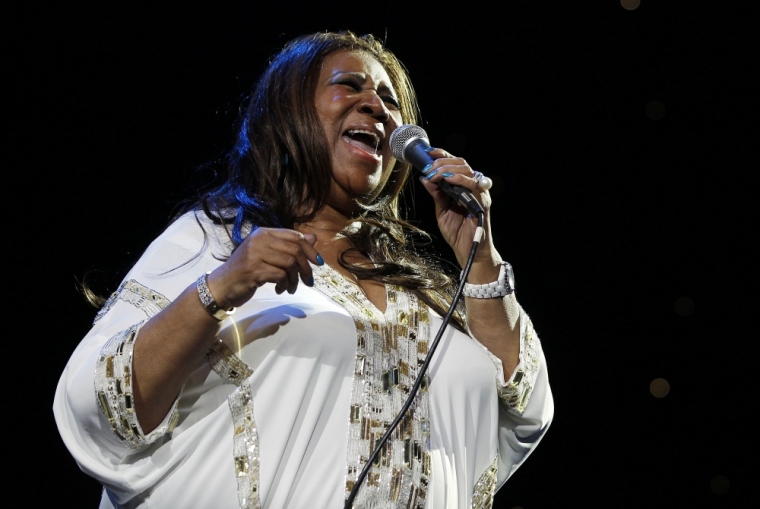 Franklin, 70, told CNN in an email that she is interested in becoming a judge on Fox's American Idol show. She said she has been a longtime fan of the show and wand to take on a more active role. The 18-time Grammy Award winner is also thinking of bringing onboard friend Patti LaBelle.
Reuters also posted a similar report on Franklin's interest in the show.
"Yes I am interested as a judge!" said Franklin, according to Reuters.
Fox has yet to comment on whether Franklin is being considered as an Idol judge.
Her involvement with the show could help boost ratings, which has declined significantly over the years.
Franklin became big in the 1960s for hits such as "Respect," "Chain of Fools" and "Baby I Love You." She became the first woman inducted into the Rock and Roll Hall of Fame in 1987.
More recently, Franklin performed at the Essence Music Festival last week in New Orleans and is now performing in Las Vegas.
Last week, it was rumored that potential replacements for judges Tyler and Lopez included R&B songstress Mariah Carey and Idol's eighth season's runner-up Adam Lambert. American Idol producer Nigel Lythgoe has reportedly listed Charlie Sheen and Jerry Lewis on his wanted list for new judges, according to TMZ.
It is unclear whether Randy Jackson, one of the original three Idol judges alongside Simon Cowell and Paula Abdul, will remain with the show.