Aretha Franklin Gospel Documentary 'Amazing Grace' to Be Released After Decades of Delay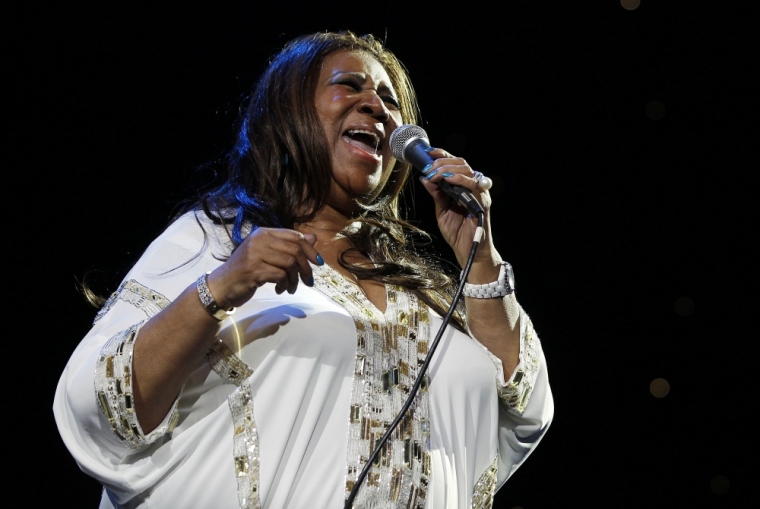 A documentary on the making of Aretha Franklin's best-selling gospel album "Amazing Grace" will finally be released at a film festival after decades of being kept in the vault.
Titled "Amazing Grace," the documentary features footage of Franklin making the gospel album of the same, which was filmed over the span of two days in January 1972 at the New Temple Missionary Baptist Church in Los Angeles, California.
The album went on to sell approximately 2 million copies, reportedly making it the most successful gospel album in music history. 
The "Amazing Grace" movie will make its premiere on Nov. 12 at DOC NYC, a New York-based film festival centered on documentaries.
DOC NYC artistic director Thom Powers said in a statement released Monday that the film festival considers the debut of the documentary to be a great honor.
"'Amazing Grace' has been a lost treasure of documentary filmmaking for over four decades. I can't think of a bigger honor for a festival than to premiere this film," said Powers.
Franklin's 1972 performances at the Los Angeles church were filmed by Academy Award-winning director Sydney Pollack who died in 2008.
"Before Pollack's death, he expressed a wish for the film to be completed, and producer Alan Elliott took it up with a team of supporters as a passion project," stated DOC NYC. "To paraphrase the title song: what once was lost, now is found."
In August, Franklin died at age 76 from an advanced form of pancreatic cancer at her home in Detroit, Michigan, while surrounded by family and friends.
Franklin is considered one of the most successful female artists in music history, with 18 Grammy Awards and approximately 75 million records sold worldwide.
The daughter of a preacher, Franklin found musical success in both secular and sacred music, being known for such hits as "RESPECT," "Natural Woman," "I Say a Little Prayer" and "Chain of Fools."
"Being a singer is a natural gift. It means I'm using to the highest degree possible the gift that God gave me to use," said Franklin in an interview years ago, according to Yahoo! "I'm happy with that. ... My faith always has been and always will be important to me."