Arthur Rorheim, Founder of Awana Kids Ministry, Dies at 99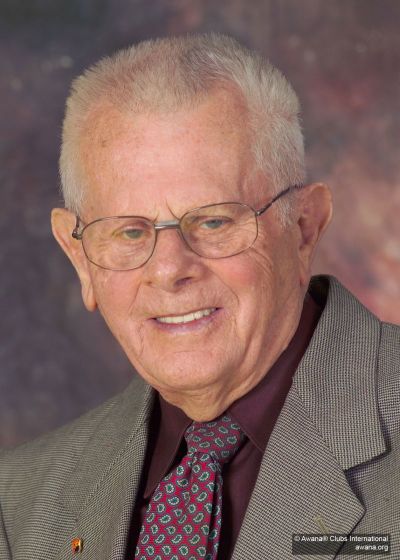 Arthur Rorheim, co-founder of one of the world's leading children's ministries that has given lifelong memories to millions, passed away last Friday at the age of 99. A memorial will be held for him later this month.
Rorheim, a youth pastor, co-founded what later became known as the evangelical Christian ministry Awana in 1941 at the North Side Gospel Center in Chicago along with senior pastor Lance Latham.
Under Rorheim's leadership, the organization went from being a club at a church in Chicago to a weekly children's organization present in more than 14,000 churches across 100 countries.
Despite being in his 90's, Rorheim served Awana for over 70 years and was still active in serving as Awana president emeritus and still made visits to Awana headquarters in Streamwood, Illinois.
A memorial service in his honor has been scheduled for Jan. 27 at the Quentin Road Bible Baptist Church in Lake Zurich, Illinois at 11 a.m. Rorheim's friend Dr. James Scudder, Sr. will officiate the service.
"Art Rorheim was a man whose influence for the kingdom of God will have a lasting impact for generations to come," Awana CEO Valerie Bell said in a statement. "Throughout his life he tirelessly proclaimed the gospel and dedicated his life to equipping Christian leaders to share this message with millions of children and moms and dads all over the world. To that end he was relentlessly focused in serving his Savior all the days of his life. His heart and passion for Jesus inspired millions. Awana, and the entire Christian community, will dearly miss this extraordinary man..
Those who grew up as "Awana kids" say that Rorheim, to them, represented one of the few "bastions of faith" and hold him in the same regard as legendary evangelists.
"Growing up as an Awana kid the name Art Rorheim was something of a legend. He was one of those bastions of the faith like D. L. Moody or Billy Graham," Marcy Comstock, an Awana missionary in Eastern, Virginia, wrote in a tribute. "Art's love for the Lord and for His Word have always been an inspiration to me. Hearing him recite Isaiah 53 or Psalm 1 from memory with such passion always moved me and encouraged me to continue memorizing scripture as an adult."
As for other "Awana Kids," they believe God used Rorheim in their lives to make His will known to them.
"I was at Camp Awana for the first time and during one of the chapel times the Lord called me to be a missionary," Awana missionary Veronica Culberson wrote in a tribute. "As an 11-year-old I had no idea how God would use me in missions. But 16 years later my husband and I became Awana missionaries for Eastern Kansas and Western Missouri. Because of Art's faithfulness to the Lord, I was able to be obedient to the Lord as well."
According to his website, Rorheim was the son of Norwegian immigrants who settled in Chicago. Rorheim gave his life to Christ at age 10, days after his older brother died. After giving his life to Christ, Rorheim attended the weekly Tabernacle Scouts program at the Chicago Gospel Tabernacle.
It was at the Tabernacle that Rorheim met Latham. Rorheim later followed Latham to the North Side Gospel Center when Latham was appointed senior pastor. At North Side Gospel Center, Rorheim was asked to lead the church's weekly boys club.
In 1943, Rorheim became a full time youth director at the church. It was during this time that Rorheim began to come up with concepts that made Awana clubs unique, such as curriculum handbooks, an award system for kids to complete their handbooks, outreach events that appeal to children and Awana's Game Square.
"He eventually named the program Awana, based on its key verse: 2 Timothy 2:15," Rorheim's website explains.
As the website points out, Rorheim didn't have a formal education from a college or seminary but was able to learn from experience.
"I've told people many, many times, I had no idea what God had in store for me when I became youth director of the North Side Gospel Center," Rorheim was quoted as saying. "My mission field was strictly the mission field of the church and the neighborhoods. In fact, I always say that if I had known what was in store, I probably would have been scared. I would have run away."
Today, over 3.7 million kids and 470,000 volunteers participate in Awana programs each week.
In lieu of flowers, memorial gifts may be donated to Awana's Rorheim Legacy Fund.