Atheist Group Convinces Indiana School to Drop Teacher-Led Prayers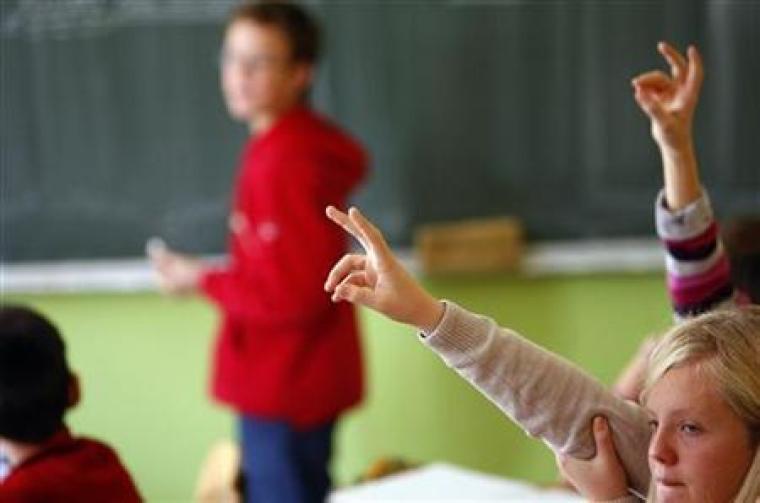 An atheist group has convinced an Indiana school district to ban its teacher led-prayers in its local public schools.
The Freedom From Religion Foundation sent a letter to the Vigo County School Corporation in Terre Haute in May, demanding that it halt the practice of allowing teachers to lead prayers in area public schools. The letter came after an anonymous parent contacted the atheist organization, saying that a teacher at the local Sarah Scott Middle School had led a prayer during a recent school banquet.
The letter demanded that the school district investigate the incident and provide an outline as to how it would educate its teachers and staff on the constitutional separation of church and state.
"Any prayers led by teachers at school-sponsored events must be stopped immediately," the letter, which was addressed to superintendent Daniel Tanoos, read.
"The district should make certain that teachers in its schools are not unlawfully and inappropriately indoctrinating students in religious matters by encouraging them to engage in prayer," the letter continued.
"Considering the young age of the students, concern over religious coercion and proselytization should be especially high in middle schools."
According to Indiana Public Media, Tanoos reportedly sent the demand letter to his attorneys, who advised him to abide by the FFRF's demands. "Now we have to live within the law, which I've understood but never thought someone would complain about, a teacher leading a prayer," the superintendent told the media outlet.
FFRF attorney Sam Grover told the Associated Press that it chose to send the letter to the school district to "remind the district that public school teachers have an obligation under the U.S. Constitution to remain neutral toward religion while acting in their official capacity."
The school district's attorneys have sent a letter to the FFRF ensuring "that teacher-led prayer with students present will cease, as it is prohibited by the Constitution and should not be allowed."
Superintendent Tanoos has said that he will "continue to allow student-led prayer when they choose to do so." Tanoos added to the Indiana Public Media that while the school district has a strong relationship with the local religious community, he does not expect the district's recent decision to create any communal rifts.