Atheists Ask Why Scouts BSA, After Accepting Girls, Gay and Trans Boys, Continues Excluding Them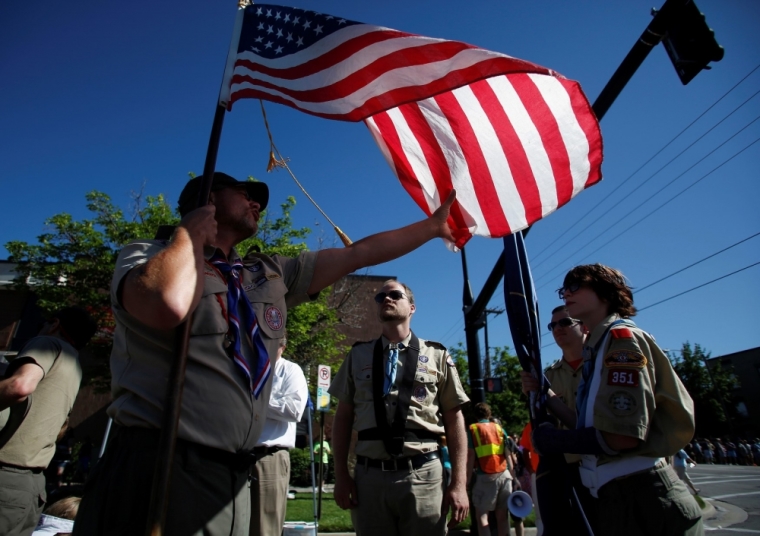 Atheists in America have been asking why Scouts BSA — which changed its policy in recent years to include gay members and leaders, transgender troops, and now girls, and changed its name in the process — continues to officially exclude nonbelievers from its organization.
"[T]here's still one group of people that the BSA continues to shut out. They refuse to allow open atheists in their group in any capacity," wrote Hemant Mehta of The Friendly Atheist blog on Wednesday.
The BSA National Executive Board recently adopted a resolution that highlights the importance of faith in God for its members.
The official Scout Oath has been preserved, beginning with "On my honor I will do my best to do my duty to God ..."
As Scouting Magazine points out, "duty to God has been one of the most important principles of Scouting from the beginning."
The adopted resolution also states that "the recognition of God as the ruling and leading power in the universe and the grateful acknowledgement of His favors and blessings are necessary to the best type of citizenship and are wholesome precepts in the education of the growing members."
Further on it says, "whereas these faith-based tenets have been a part of the Boy Scouts of America since it was founded and, notwithstanding any changes to Scouting programs, the commitment of the movement to Duty to God is unwavering."
Mehta criticized Scouts BSA for refusing to make any changes that would accommodate those who do not believe in God.
"It's for this reason that parents should think twice before enrolling their non-religious children in the BSA. They don't want your kid. If you're atheists, they don't really want your involvement, either," he argued.
"It's also why the BSA shouldn't receive government funding or access to public schools. No organization that discriminates on the basis of religion should be rewarded by the government."
He added that it was "strange" that the BSA "has done a good job of opening the doors to more and more people even when it meant changing the very nature of what they've always been," yet it "refuses to budge" on the religious issue.
The Freedom From Religious Foundation also called for BSA to stop excluding atheists from its programs.
"It's time for the public to demand an end to this un-American and hypocritical exclusion of atheists and other nonreligious children. Such discrimination against religious minorities or racial minorities would not be tolerated," FFRF stated on its website in October 2017.
"Why is it still socially acceptable to exclude boys from nonreligious homes? Boy Scouts should be teaching harmony, not bigotry."
The Church of Jesus Christ of Latter-day Saints announced in May that it would cut its historic ties with the BSA, pulling thousands of members after the latter's decision to drop the word "boy" from its name and open its program to girls. It cited the need to serve members globally for its decision to end its partnership. 
Many eangelicals have, meanwhile, turned to alternatives, such as Trail Life USA, which has labeled itself the "unapologetically biblical" scouting group of choice.