Atheists Fail to Remove 'In God We Trust' From Money After Court Defeat, Call It 'Utterly Revolting'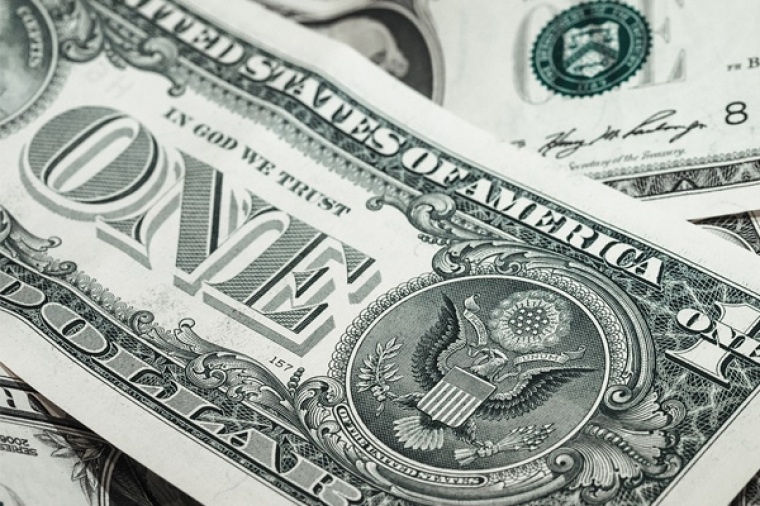 Atheists who failed to remove the national motto "In God We Trust" from U.S. coins and bills following an appeals court defeat have called their loss "utterly revolting."
The 8th U.S. Circuit Court of Appeals in St. Paul, Minnesota, upheld in a 3-0 decision on Tuesday a lower court ruling from December 2016 that found that the national motto on money did not violate First Amendment free speech and religious rights.
As the New Doe Child # 1 v. The Congress of the United States case explains, 27 individuals who are atheists or children of atheists, along with two atheist organizations, declared that they "definitely do not trust in God."
Circuit Judge Raymond Gruender explained that the motto did not constitute an establishment of religion, however, and rejected the argument that the atheists are being forced to uphold a message that goes against their beliefs by carrying money.
Gruender agreed with the Seventh Circuit that the arguments that "In God We Trust" on money transforms a constitutional practice into an unconstitutional establishment of religion is "too simplistic."
"The Constitution does not prevent the Government from promoting and 'celebrat[ing] our tradition of religious freedom,' even if the means of doing so — here, adding the national motto to U.S. money — was motivated 'in part because of religious sentiment.' Placing 'In God We Trust' on coins and currency is consistent with historical practices," he added.
Michael Newdow, a lawyer representing the plaintiffs, told Reuters in an email that it is "utterly revolting" that "the history of governmental denigration of a suspect class should trump [the] principle" that neutrality be the "touchstone" for analyzing claims under the First Amendment's Establishment Clause.
Non-profit law firm Becket said that crucial to the Eighth Circuit's decision was the law group's argument in a 2014 Supreme Court case, which stated that all Establishment Clause rulings must align with U.S. history on religion in the public square.
"The good news is you no longer need to be afraid that the pennies in your pocket are gateway drugs to theocracy," said Diana Verm, counsel at Becket.
"The Court was right to say that the First Amendment does not ban 'In God We Trust.' For too long, the country has been stuck in what Justice [Neil] Gorsuch once described as 'Establishment Clause purgatory.' The court's decision today is a huge step towards setting things right."
Newdow has in the past failed in several litigation challenges against the "under God" phrase in the U.S. Pledge of Allegiance.
Becket argued that the atheist lawyer operates under the Supreme Court's so-called Lemon test, from Lemon v. Kurtzman in 1971, rather than the Supreme Court's most recent Establishment Clause case, Town of Greece v. Galloway in 2013.
"In God We Trust" has been in the center of much debate in the country. In August, a sweeping education bill signed into law by Florida Governor Rick Scott came into effect, which required all school buildings in the state to display the national motto.
Florida Democratic House member Kimberly Daniels, who sponsored the bill, said in March that "something so great should not be hidden."
Chris Walker, a Lake County pastor, testified for the bill: "This motto has been part of our history, it's been part of our nation. The principles that we stand on, and our forefathers created, was in God we trust."