Atheists Push to Remove Language From Constitutions in Maryland and 6 Other States That Ban Them From Holding Public Office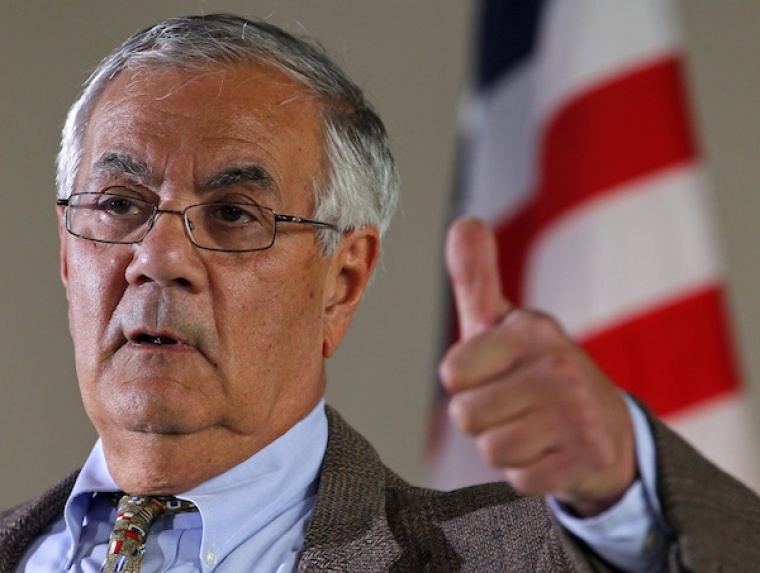 Although these bans aren't enforceable under federal law, a coalition of atheists are now lobbying to remove language from constitutions in Maryland and six other states that prevent people who do not believe in God from holding public office.
Along with Maryland, the constitutions of Arkansas, Mississippi, North Carolina, South Carolina, Tennessee and Texas all bear language prohibiting people who do not believe in God from holding office according to The New York Times. And the Openly Secular coalition wants the language removed.
"If it was on the books that Jews couldn't hold public office, or that African-Americans or women couldn't vote, that would be a no-brainer. You'd have politicians falling all over themselves to try to get it repealed. Even if it was still unenforceable, it would still be disgraceful and be removed. So why are we different?" Todd Stiefel, chairman and the main funder of the Openly Secular coalition told the Times.
Openly Secular, according a description on the organization's Facebook page, seeks to end discrimination against atheists. It was formed this year and is made up of about 30 different groups and has attracted the support of former NFL player, Chris Kluwe as well as former U.S. Congressman Barney Frank who became the first sitting member of Congress to marry someone of the same sex.
"We envision a world where there are no social costs for being secular, where families and communities remain whole when some members have moved away from religion or supernaturalism. We promote the values of acceptance, reason and love," it explains.
In 1961, the Supreme Court ruled that states could not have a "religious test" for persons seeking to hold public office. However, these seven states have not repealed the language barring atheists from holding public office.
Mississippi's Constitution, reports the Times, says, "No person who denies the existence of a Supreme Being shall hold any office in this state."
North Carolina's says, "The following persons shall be disqualified for office: First, any person who shall deny the being of Almighty God."
Pennsylvania's Constitution asserts that no one can be barred from serving in public office based on religion as long as they believe in God "and a future state of rewards and punishments."
While the process to repeal the language is different in each state, the group is already lobbying to make changes in Maryland's constitution.
Jamie B. Raskin, the Democratic majority whip in the state's senate who is also a professor of constitutional law at American University has been hearing from his constituents on removing the ban. He believes it is part of a broader effort to modernize the state's constitution.
"In the breathtaking pluralism of American religious and social life, politicians have to pay attention to secularists just the same as everybody else," said Raskin. "If a Mormon can run for president and Muslims can demand official school holidays, surely the secularists can ask the states for some basic constitutional manners."
Christopher B. Shank, the Republican minority whip in the Maryland Senate, noted however that while he supports pluralism, "I think what they want is an affirmation that the people of the state of Maryland don't care about the Christian faith, and that is a little offensive."