Atheists Planning to Stage Protest at Republican Presidential Debate in Iowa Tonight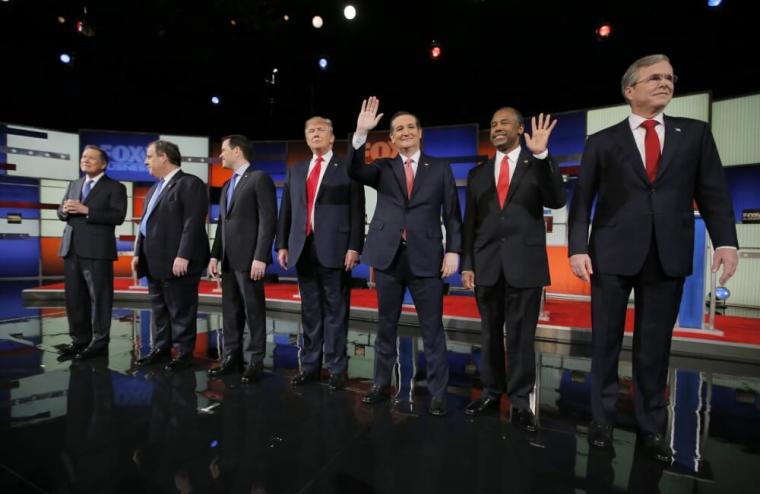 An atheist group is planning to protest the Republican presidential debate in Iowa today to demand that candidates leave their Christian beliefs out of politics.
According to the Central Iowa Coalition of Reason and the Eastern Iowa Coalition of Reason, the purpose of the protest, "Keep Your Theocracy Out of Our Democracy," is to make Republican candidates aware of the atheist vote.
"The point of our demonstration is that we represent the fastest growing minority yet we are ignored by the candidates," Rory Moe, coordinator for the Central Iowa Coalition of Reason, said in a statement.
"There are more of us than either Roman Catholics or Mainline Protestants and are second only to Evangelical Protestants. Of the religiously unaffiliated, 31 percent are atheist or agnostic — well over 17 million voters. We will be silent no longer and deserve to be appropriately recognized in the democratic process, rather than being relegated to the fringe of campaign targeting," Moe asserted in the statement. 
Along with calling attention to the nonbeliever voter base, the Coalition of Reason added in its statement that the purpose of the protest is to encourage Republican presidential candidates to leave religion out of their election platforms.
The protest is set to take place at the Iowa Events Center on the same night of the Republican debate. This is the final debate Republican candidates will participate in ahead of the important Iowa caucus. 
Several Republican candidates have made religion a central part of their campaign, and voters have indicated that they are far more likely to vote for a religious candidate than a nonreligious one.
A recent Pew Research study determined that 51 percent of adults polled would be less likely to vote for a candidate who did not identify with a religion.
The survey found that of the 2016 Republican presidential candidates, Dr. Ben Carson was believed to be "very religious" by 35 percent of voters, while 25 percent of voters responded that Texas Sen. Ted Cruz is "very religious."
Presidential candidate Donald Trump was said to be the least religious with 25 percent of votes.
The businessman-turned-politician has attempted to assert his religious views despite criticism from those skeptical of his faith.
The Christian Post reported Tuesday that Trump secured the endorsement of Jerry Falwell Jr., president of the Evangelical Liberty University in Virginia, who described Trump as "a successful executive and entrepreneur, a wonderful father and a man who I believe can lead our country to greatness again."
The recent endorsement has received criticism from some in the evangelical community who argue Trump is too extreme in certain viewpoints, such as abortion, to be supported by the Evangelical voter base.