Atheists Start Petition Against SPLC Branding Atheist Critics of Radical Islam 'Anti-Muslim Extremists'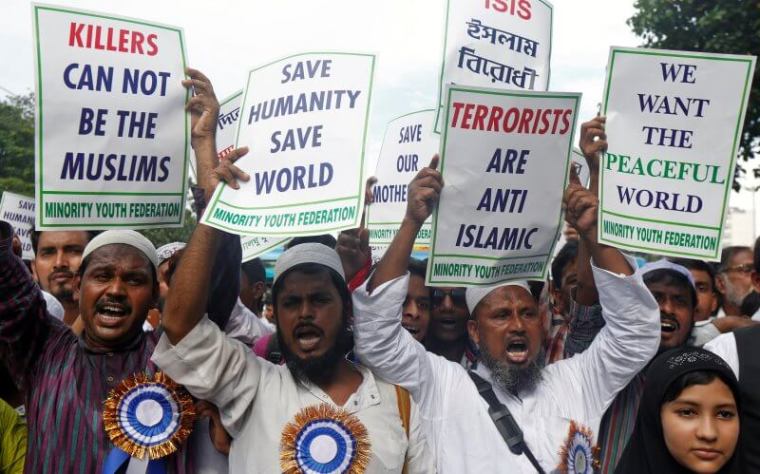 Atheists have started a petition against the Southern Poverty Law Center's recent decision to brand atheist authors critical of radical Islam as "anti-Muslim extremists," with author Sam Harris calling the organization's decision "dangerous and disgraceful."
"Please sign and retweet. The recent actions of the @splcenter are dangerous and disgraceful," Harris wrote on Sunday with a link to the Change.org petition.
"By including liberal reformists and human rights activists in its list of 'anti-Muslim' extremists, the Southern Poverty Law Center has effectively chosen to silence and ignore many very important voices from whole groups of marginalized people, and in doing so, are inadvertently accepting the most hardline and fundamentalist interpretations of Islam which chooses to remain divorced from liberal and humanitarian values," explains the petition.
The SPLC, which lists a broad range of people, including some Christian conservatives, on its list of individuals it finds to be extremists, released earlier this month a report in which two ex-Muslim atheists, Ayaan Hirsi Ali and Maajid Nawaz, found themselves accused of "anti-Muslim rhetoric" for criticizing radical Islam.
The SPLC also says in its Field Guide that media organizations often turn to "Anti-Muslim extremist groups" for commentary on issues such as national security, immigration and religious liberty, but missing from their coverage is "critical contextual information about their defamatory and false rhetoric."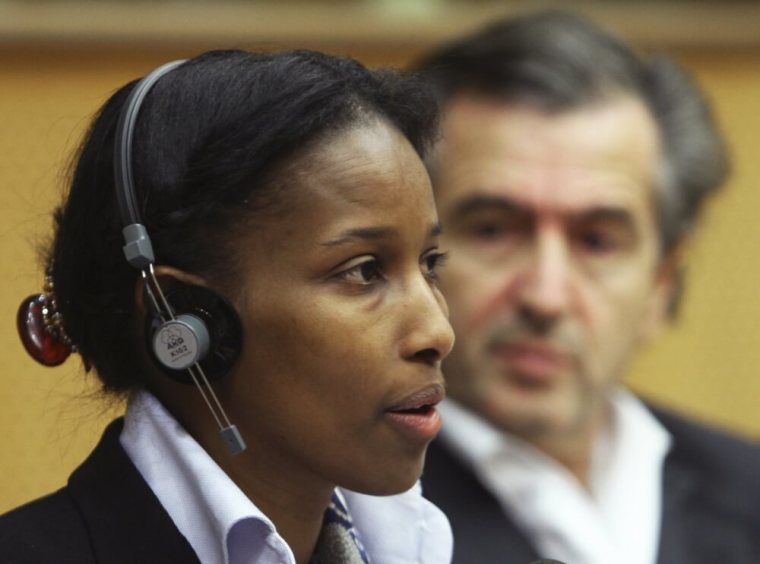 In another tweet, Harris said that accusing critics of "Islamophobia" is both "reprehensible" and "reprehensible," however.
Nawaz explained in his own words in an article for The Daily Beast that he is a "liberal, reform Muslim."
"I have survived violent neo-Nazi racism and served as a former War on Terror political prisoner in Egypt, witnessing torture," he wrote.
"Yet, in a trip that takes us through the looking glass, the largely white American non-Muslim 'progressive' leadership at the pro-civil liberties group Southern Poverty Law Center has just published a 'journalist's field list' naming me as an 'anti-Muslim' extremist."
Nawaz said that he is the target of Muslim extremists who want him dead, and noted that close to 6,000 Muslims in Europe have been influenced by real extremism and have left to join the Islamic State terror group, which plans and carries out mass terror attacks "with military precision."
"Meanwhile, from the comforts of sweet Alabama comes this edict that liberal Muslims working to throw open a conversation around reforming Islam today are somehow to be deemed 'anti-Muslim extremists,'" he accused.
A separate article in the Wall Street Journal argued that the American left is trying to stigmatize Muslim reformers.
"The unstated premise of the report is that criticizing Islamist movements, ideologies and regimes, and Islam itself, is the same as hating Muslims," the article positioned. "If the Western left believes this, then already-embattled reformers in the Muslim world will be even more isolated."
Others, such as Hemant Mehta of The Friendly Atheist blog, wrote last week that the controversial decision makes him wonder "why anyone should take the SPLC seriously at this point."
"If criticizing religious beliefs makes them extremists, then it won't be long before other vocal atheists end up on that list too. And make no mistake, that's what Nawaz and Hirsi Ali are doing. That's all they're doing. They're not anti-Muslim; they work with moderate Muslims. They're critical of the worst aspects of Islam," Mehta wrote.