Audio Adrenaline Says It's 'Crazy' Their Song Is in 'God's Not Dead 2'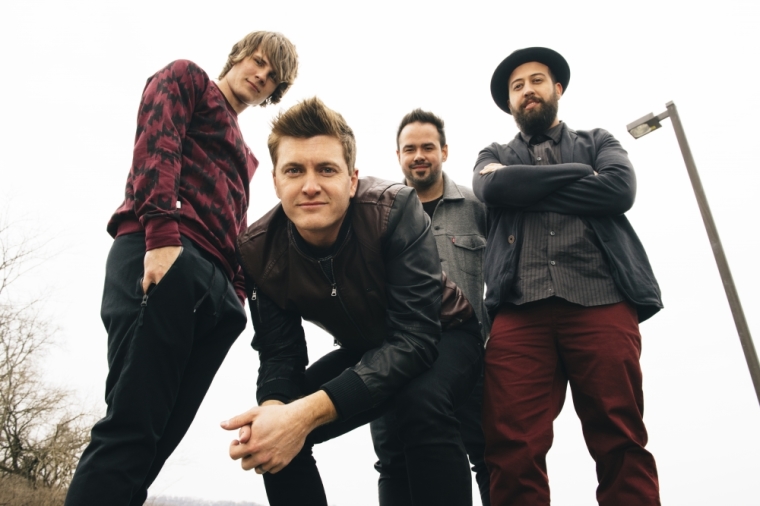 Audio Adrenaline's frontman calls it "crazy" to hear the band's song kick off the popular, newly released film "God's Not Dead 2."
While Audio A doesn't appear in the film, their song "Sound Of The Saints" is the opening track, which frontman Adam Agee calls an emotional feat.
"It was crazy to hear the song in the movie," Agee told The Christian Beat. "Everybody knew who I was and knew we had a song in the movie; the director and producer of the movie were so stoked about having the song in there."
Watching the film about protecting religious freedom was also an emotional moment for the band.
"The film is really powerful and it hits on a lot of levels emotionally, and it's very intelligent and well done," Agee said. "The film was really well done, so there were a lot of really powerful moments in the film too."
More than just seeing their song in "God's Not Dead 2," Audio Adrenaline is also witnessing their song perform well on Christian radio stations across the country. Agee explained how "Sound of The Saints" was inspired by the group's charitable organization, Hands and Feet project.
After the group's former lead singer Mark Stuart traveled to Haiti for the charity, he was inspired by the children in the orphanage there.
"Mark had just gotten back from Haiti with The Hands and Feet Project, which is an orphanage down there that they had started 10 years ago. He said he was inspired hearing those children singing praise songs," Agee explained. "So that's what the song's about – obviously the kids but also people from all different walks of life singing the same song."
In 2004, Audio Adrenaline created the non-profit organization called Hands and Feet project dedicated to providing family-style, residential care for children in crisis.
"I love what they're all about with their ministry ties to the Hands and Feet project and that there's more to it than just music rock and roll," Agee previously told The Christian Post about the organization. "Championing that was a big factor in me choosing to jumping on board and I'm glad I did."
Agee, the former frontman of the pop punk band Stellar Kart, joined Audio Adrenaline last year following some major shakeups in the band. After lead singer Mark Stuart was diagnosed with a voice condition, the band took a six-year break in 2006.
Audio Adrenaline, known as Audio A to fans, came back together in 2012 with Kevin Max from DC Talk as the lead vocalist. However, Max left the group in 2014 and was replaced by Josh Engler from the band Abandon, before Agee took his place last year.
However, Agee now believes this was something God called him to do.
"I felt it was what God wanted me to do and I felt God wanted me to be in music, but I didn't know what that would look like," Agee told The Christian Post last year. "Then this opportunity came up and it seemed too good to be true because I have been a huge fan of Audio Adrenaline for a long time."