Ausie NFL Player Jarryd Hayne Inspires Rugby Star 'The Honey Badger' to Give God Praise
Ausie NFL Player Jarryd Hayne Inspires Rugby Star 'The Honey Badger' to Give God Praise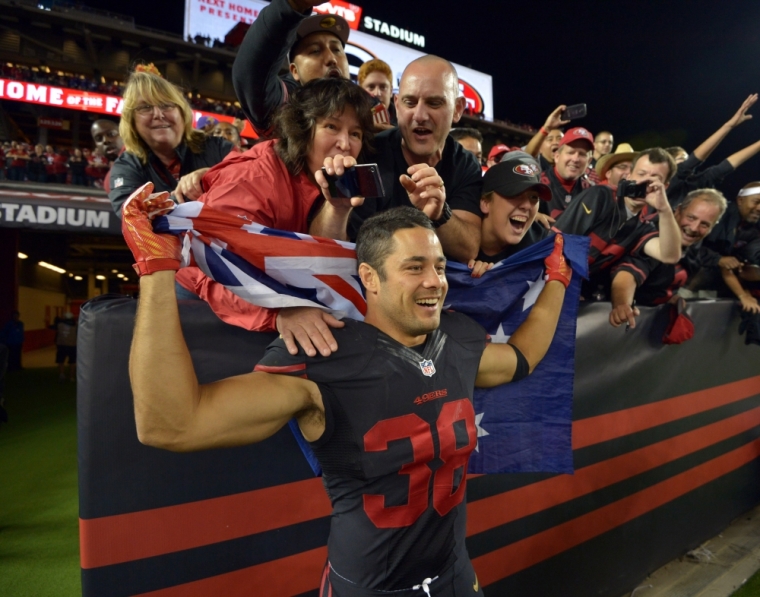 Jarryd Hayne, the Christian Australian Rugby player who has successfully transitioned to the NFL, might be inspiring fellow Australian NRL player Nick "The Honey Badger" Cummins with his faith.
After becoming an official running back for the San Francisco 49ers, 27-year-old Hayne was signed to the Under Armour activewear brand, where he joins big names like New England Patriots quarterback Tom Brady and Golden State Warriors point guard Steph Curry.
When news of Hayne's latest accomplishment became public, Cummins of the Western Force rugby team took notice of the fact that the 49ers RB's faith was at the forefront of his recent success.
"@jarrydhayne_1 whoever you're praying to, He's real! Good hustle old son," Cummins tweeted to the former Rugby star. "Welcome to the @UnderArmour family. #TeamUA."
Hayne responded with a simple, "Haha thanks mate," but has been vocal about the God he prays to in the past. Still, he has admitted that he is far from perfect.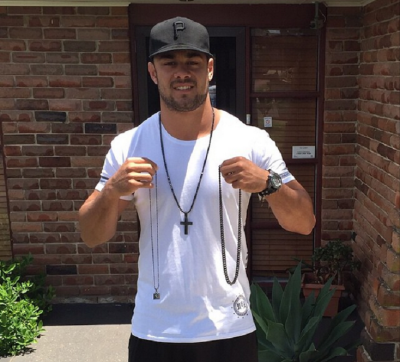 "I'm the worst Christian I know. I struggle with sin and temptation all the time," the Rugby-turned-NFL player said during a recent press conference. "For me, they are the key areas where I want to improve as well. They're part of that journey now."
For Hayne, his faith is stronger than the struggles that lay ahead in his journey in a new league and country.
"It's not just about playing in the NFL. Christ comes before everything," he said during the press conference. "That is why, when you make those decisions, if you don't have Him to lean on or focus on, there's going to be a lot of dark days over there. It won't last. I won't last."
In 2014, Hayne was honored as the top player in the NRL before announcing that he would walk away from a $1 million contract to join the NFL. In a news conference, Hayne made sure to thank God for the opportunity to transition between two major leagues.
"Firstly, I just want to give a lot of thank yous to a lot of people that played big roles in this journey, and give honor where honor is due, and first and foremost it's God. My faith has led me this far," he said. "The hard stuff starts now. This is a huge risk. I'm taking a massive leap of faith."
Hayne also took to Instagram to glorify God even further, speaking about the favor he's been given after it was announced that he would begin to practice for the 49ers.
"I'm the worst [Christian] I know but still God's favour [reigns] over my life. Why, I'm not sure, but I love ya' big man. Without [You] I can't achieve much," Hayne wrote. "With YOU I can achieve anything. Incredible proud to join the 49ers franchise. To my family, friends 'n' fans, thank you for your love and support. Looking forward to setting up in San Francisco and doing what it takes to make the roster."