Australian Preacher Claims He's Jesus Christ, Calls Pope Francis the 'Anti-Christ'
American Man Abandons Family, Sells Home to Live Down Under With Brian Leonard Golightly Marshall Who Says He Is Second Coming of Christ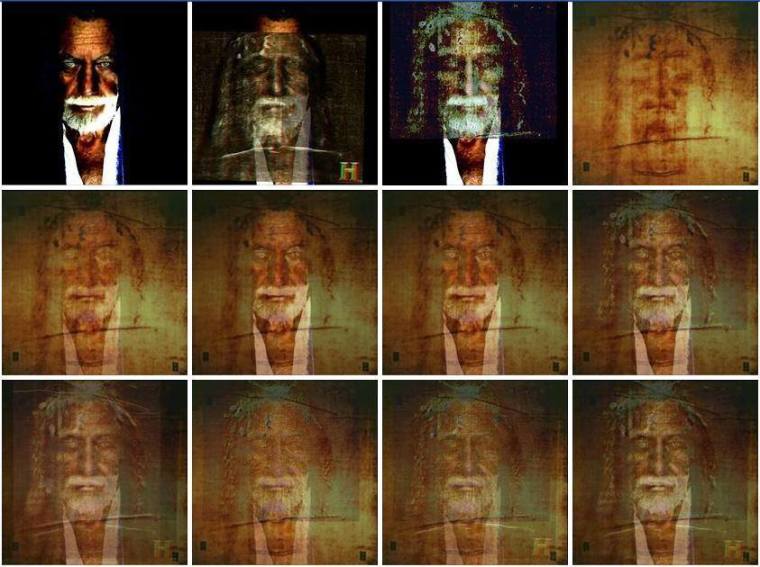 A 71-year-old Australian preacher has recently been making news with claims that he is the reincarnation of Jesus Christ, by comparing his image to the face imprinted in the famous Shroud of Turin. The preacher reportedly convinced an American man to sell his home, abandon his family, and go follow him.
The preacher has also claimed that Pope Benedict XVI backed his case in a letter, but retired before making an official proclamation.
Daily Mail Australia reported on Monday that the preacher, Brian Leonard Golightly Marshall, who lives in Toogoom, Queensland, has for years been making the claim that he is Jesus, and has even shared the supposed letter where Pope Benedict admits of the resemblance between his face and the Shroud of Turin imprint.
"You see, many days ago Mr. Brian Marshall sent me photographs of Him and the Most Holy Shroud of Turin — he actually looks so much like that of the Holy Image on the Shroud," the alleged letter from the retired pontiff reads.
"There is no other explanation. He is simply the Lord Jesus Christ Almighty! I was so penetrated with love and compassion from God that I requested the photo I saw to be put in a place of honor somewhere. He is the Most Royal Man Alive, The King of Kings. ... The Messiah, Almighty and Everlasting," it continues.
There is no record of Pope Benedict or the Vatican ever mentioning Marshall in public speeches, however, and there is no way for the alleged letter to be verified.
The preacher has claimed that Benedict planned to make the affirmation in March 2013, but was foiled by Pope Francis, who Marshall called the "anti-Christ."
The Daily Mail also shared the story of a man, who wasn't named, who said that his American father-in-law left behind his wife, children and grandchildren, to go to Australia and live with Marshall as a follower.
"He believes this guy, Brian Leonard Golightly Marshall, is Jesus Christ. He told his wife that he's going to go to Australia to be with him. Leaving her and his kids and grand-kids to go be with this guy," said the man, who lives in California.
"My mother-in-law and him have fought about this several times in the past. She doesn't buy into it. He's said he's going to leave before and it didn't happen. But it sounds like it really is going to this time. They had a realtor come over and everything."
The authenticity of the Shroud of Turin, the 14-foot cloth which holds the imprint of a man many believe to be Jesus Christ, continues to be disputed — with some research suggesting it dates back to Christ's time, and other research claiming it is a 13th century forgery.
While the Vatican has never officially declared whether it considers the shroud to be an actual relic belonging to Christ, Francis has visited and prayed before the cloth, calling it an "icon of love."