Award-Winning Actors to Star in Film Based on Life of Controversial Bishop Carlton Pearson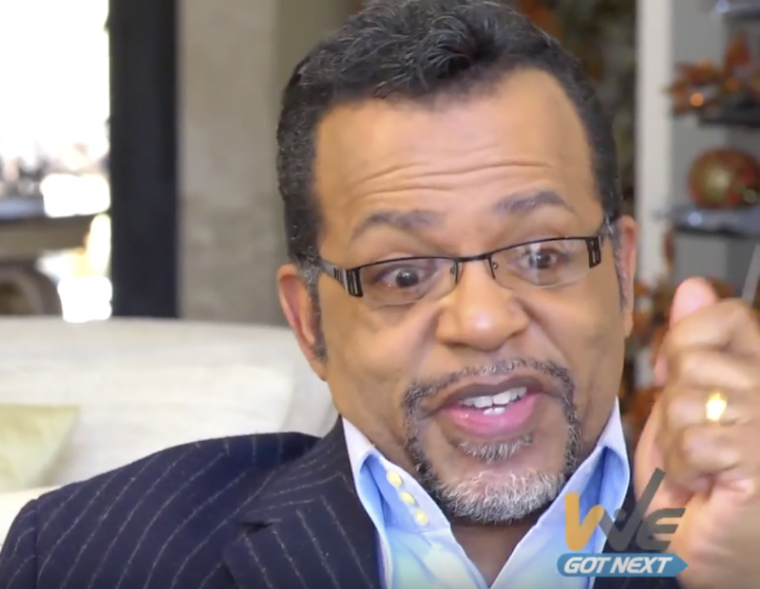 Martin Sheen and Chiwetel Ejiofor are the lead actors of an upcoming film, titled "Come Sunday," based on the life of Bishop Carlton Pearson, a former leader of the evangelical movement who traded his traditional theology to preach inclusion for all religions and sexualities.
The Sundance Film Festival announced last week that it will premiere the controversial "Come Sunday" at its independent film festival, which will be held in Park City, Utah, Jan. 18-28.
According to TulsaWorld.com, Oscar-nominated actor Chiwetel Ejiofor ("12 Years a Slave") will play Pearson, while six-time Emmy Award winner Martin Sheen ("The West Wing") portrays televangelist Oral Roberts, who served as a mentor to Pearson. Others featured in the film are Jason Segel ("How I Met Your Mother"), Lakeith Stanfield ("Get Out"), Danny Glover ("Lethal Weapon") and Condola Rashad ("Billions").
Ira Glass, the producer behind the National Public Radio program "This American Life," is one of the producers of "Come Sunday." The film's screenplay is based on a 2005 segment of "This American Life" that was originally titled "Heretics."
"It's wonderful," Pearson, who served as a consultant on the film, told Tulsa World. "I've seen the rough copy. Of course, my emotions are still really raw because I haven't confronted all that stuff until now."
At the height of his evangelical success in the 2000s, Pearson decided to turn his back on what he was taught as a child and publicly announce that he no longer believes in Hell. His doctrine then became "a variation on universal reconciliation and the Gospel of Inclusion."
The movie will highlight the backlash that Pearson faced after adopting the universalist teachings claiming that all people go to Heaven.
The film's synopsis on the Sundance website says the movie will tell the story of Pearson risking "his church, family and future when he questions church doctrine and finds himself branded a modern-day heretic."
Christian leaders nationwide labeled Pearson a "heretic," and as a result of his new theology he was banned from the Oral Roberts University campus, the school he greatly esteemed.
Once the leader of one of Tulsa's largest congregations of 5,000 people, Higher Dimensions Family Church, Pearson ultimately lost his congregation and church. He is now the leader of "Streaming Consciousness Network" in Chicago.
He also speaks at All Souls Unitarian Church and is listed as an affiliate minister on its website.
"Come Sunday" will show at The Sundance Film festival in 2018 and will later be distributed by Netflix.