Ayesha Curry on Misconceptions About Christianity, Being an Effective Witness for Christ (Interview)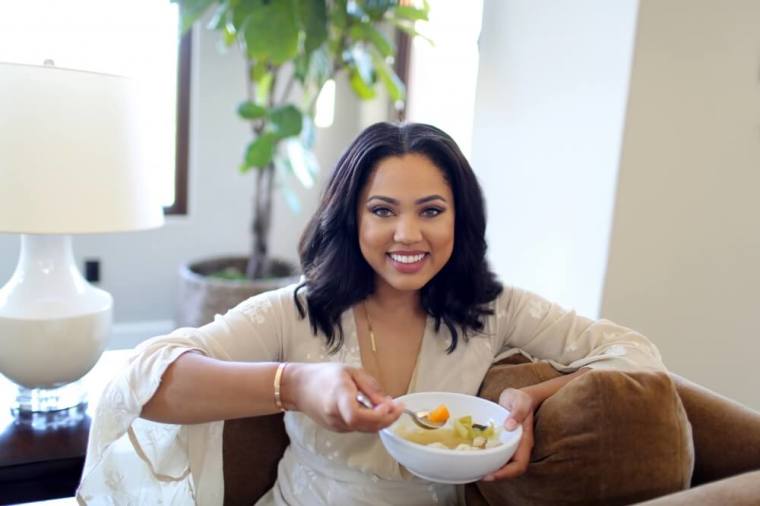 Ayesha Curry has been piling her proverbial plate with the business of building her own food empire from scratch. But more than focusing on cementing a name for herself in the food industry, the cookbook author and future Food Network host is planning to use her platform to serve as a witness for Jesus Christ.
The 27-year-old wife of Golden State Warriors superstar point guard Stephen Curry isn't posting scriptures every day on social media or inviting everyone along on her book tour or to church. However, she is intentional about serving as a witness for her Christian faith, which is something that both she and her two-time consecutive NBA MVP award-winning husband have made a priority.
"When Steph decided to play basketball, I had the same conversation with him that he had with me. 'Whatever you do, do it well, but do it for God,'" Curry said in an interview with The Christian Post. "I think that's what has kept us grounded. When I started my blog called 'Little Lights of Mine,' my whole goal was to do the things I wanted to do, but all while being a light for Him."
While reflecting the light of Jesus Christ might take on different meanings for different people, the Currys focus more on carrying themselves in a Christ-like manner instead of preaching to people about the way they should or should not be living.
"I do my own way of witnessing. Not by verbally intimidating people but just by my actions," she told CP. "Actions speak louder than words. So I hope that the way I carry myself is a great representation because that's been our whole mission."
Curry believes that some people misunderstand Christianity, which results in people stereotyping believers and how they should behave. For the budding chef and food industry entrepreneur, it's important to make sure she's living righteous instead of speaking against those who are not.
"I feel like Christianity gets very misconstrued sometimes. People don't realize that every day is a normal day just like anybody else but we're just trying to improve everyday," she said. "It's not about putting anybody down or telling anybody they're wrong. It's more about trying to do what's right for your own self."
After losing interest in an acting career that began when she was only 2, ("Whittaker Bay," "Hannah Montana") Curry witnessed God making strides in her life. When she prayed for direction in her career, she was surprised that a multitude of business ventures manifested.
Earlier this year, the North Carolina native by way of Canada collaborated on a pop-up restaurant with chef Michael Mina and worked on a footwear line for children. She is gearing up to launch both her own Food Network cooking show and food delivery service called Gather by Ayesha Curry.
Now that she has released her first cookbook, The Seasoned Life: Food, Family, Faith, and the Joy of Eating Well, that was released earlier this month, Curry realizes that all of her recent opportunities have been an answer to her prayers.
"I think things are surprising me at this point," she said. "I prayed about it consistently — that God would direct me in the right path and that when it would happen I would know that I'm in the right place. Through all of the different processes that I've been going through, with all of the things I have going on with the show, and the book and the restaurant and all of that, I feel like I'm in the right place."