Ayesha, Steph Curry Say Family Is Focused on God, Not Social Media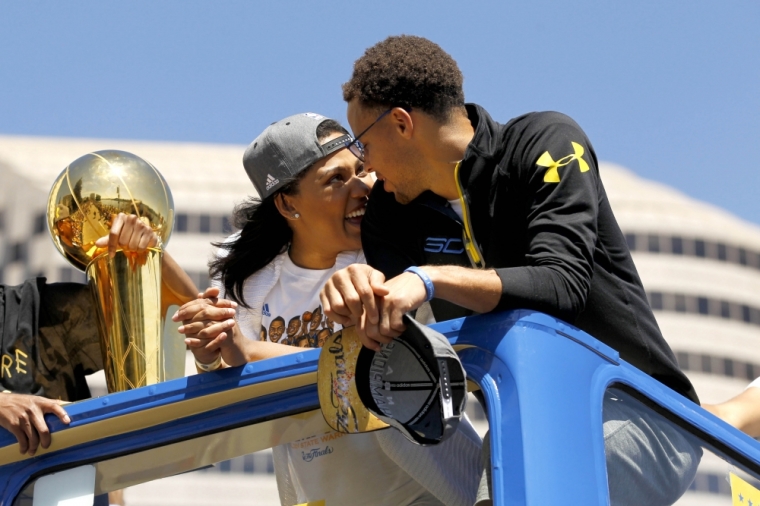 She tweets live commentary during her husband Steph Curry's basketball games and shares intimate family photographs, but Ayesha Curry is making it clear that her family is living for God – not social media.
"We're not doing it for the 'gram," she said. "We are living for God, each other, our children, and enjoying life."
The 27-year-old food maven and wife of the Golden State Warriors star point guard is gearing up to release her cookbook The Seasoned Life: Food, Family, Faith, and the Joy of Eating Well. In it, she shares 100 of her favorite recipes that get the whole family involved – including personal stories like how she met her husband.
Before the Currys became parents to two daughters, Riley and Ryan, they met at a North Carolina church youth camp which Ayesha mentions in her new book that will debut September 20. Although they met in high school, Ayesha told Parents magazine that both she and her future husband spent those years focusing on God.
"I wasn't allowed to date in high school," she revealed. "We always laugh that we were both focused on God."
The pair reconnected in college before getting married at the tender age of 23. For Steph, Ayesha's foundation in her Christian faith made him confident in marrying her at such a young age.
"Why waste time if you found the right one," he told Graham Bensinger earlier this year. "I knew having met my wife in high school...her story, her family and what she was about. A very faith oriented woman."
While celebrating their five year anniversary, Ayesha named faith as a key element in her marriage to the NBA star.
"Celebrating five years of marriage, love, growth and faith. Feeling like I'm on cloud 9," Ayesha wrote in an Instagram picture of the couple on an airplane headed to celebrate their anniversary in France.
The Currys have been vocal about their marriage for some time, which Steph calls a blessing.
"About to start our 5th wedding Anniversary trip in style! Blessed to spend life with this beautiful woman... #blessednotlucky," he wrote.