'Bachelorette' Star Emily Maynard Talked With Mormon Jef Holm About Faith
Emily Maynard, star of "The Bachelorette," said she did have a talk about religion with one of the finalists who is a Mormon.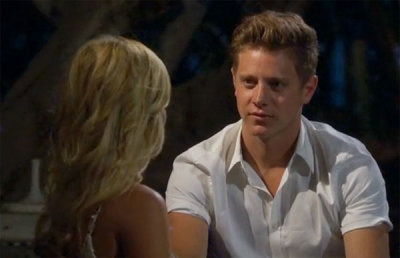 "I talked about faith and that's a huge part of my life. There's no way I can fall in love and potentially get engaged without having that conversation," said Maynard, who has been open about her Christian faith, to the LA Times on Monday.
"He (Jef Holm) was very open and honest about everything."
The season finale of "The Bachelorette" is set to air on July 22 when the 26-year-old single mother's pick between Holm and Arie Luyendyk, Jr. will be revealed.
Holm, 27, is an entrepreneur from St. George, Utah, while Luyendyk, 30, is a race car driver from the Netherlands.
Holm told the press last month that he was raised Mormon but that he is "not practicing right now" though his family is still Mormon (part of the Church of Jesus Christ of Latter-day Saints). His parents are currently serving in a Mormon mission as mission presidents in South Carolina.
"Faith is something that's a huge priority on my list and in my life," he said. "And I'm really active, you know, in church and everything. I'm just not active Mormon."
For the most part, evangelical Christians do not consider Mormons to be Christians.
Maynard told the LA Times that she has had conversations about faith with other bachelors as well but they weren't aired on television because of lack of time.
(Read 'The Bachelorette' Cast-Off Sean Lowe Talks Faith, Christian Dating)
Regarding her final choice, which she has remained mum about, she stated, "I prayed about and just had to go with my heart. I think I made the right choice for me and my daughter and our life. I'm happy."
Her daughter is 6-year-old Ricki, named after her father, Ricky Hendrick who died in a tragic plane crash in 2004. The couple was engaged to be married at the time.
The Morgantown, W.V., native who now resides in Charlotte, N.C., is a full-time mother.
The Bachelorette Emily Maynard Meets Jef Holm (VIDEO)
Emily Maynard Talks About The Bachelorette