Ball State University Accused of Bias Against Pro-Life Students in New Lawsuit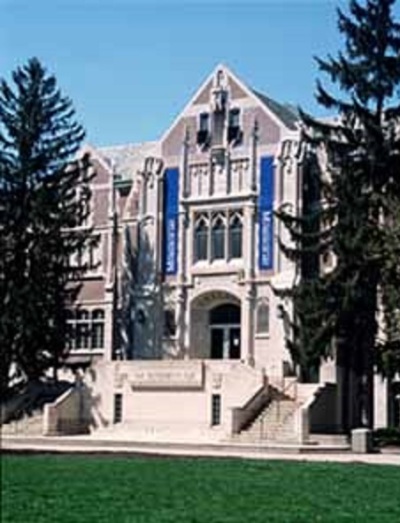 Ball State University is being sued by a conservative legal group over its alleged mistreatment of a pro-life student organization.
Alliance Defending Freedom filed a lawsuit on Wednesday on behalf of the BSA Students for Life against the Indiana-based academic institution in district court.
At issue was a request made by the Students for Life chapter for $300 from the Student Activity Fee Committee for various pro-life events.
The request was denied, even though other student organizations like Feminists for Action and the Secular Student Alliance were granted their monetary requests.
"The University distributes the mandatory student fees to many organizations that advocate for political, religious, and ideological views, but it excludes Students for Life at BSU and its members from this forum," states the lawsuit.
"The University distributes those funds under a policy which facially and as applied to Students for Life at BSU discriminates against religious, political, and ideological viewpoints, and grants the Student Activity Fee Committee unbridled discretion to allocate these funds to favor popular views and to exclude unpopular views."
Students for Life of America President Kristan Hawkins said in a statement released Wednesday that the university was "playing favorites and stifling free speech."
"If BSU wants to respect every member of its community, it will give Students for Life, along with other groups, equal footing," stated Hawkins.
"We support the free-speech rights of all students, encourage the open exchange of ideas, and ask that the rights of pro-life students be respected as their peers' rights are."
Over the past few years, Students for Life chapters have periodically found themselves in legal battles with public educational institutions over questions of funding and displays.
Last year, Colorado State University and its SFL chapter settled a lawsuit centered on the university's initial refusal to fund a pro-life speaker.
As part of the agreement, CSU agreed to give the pro-life student group $600 through a "diversity grant" to compensate for funding the guest speaker.
The Christian Post reached out to Ball State University for this story but a spokesperson responded that the school does not comment on litigation.