Baltimore's State's Attorney Marilyn Mosby on Freddie Gray Case: God 'Put Me in This Position for a Reason'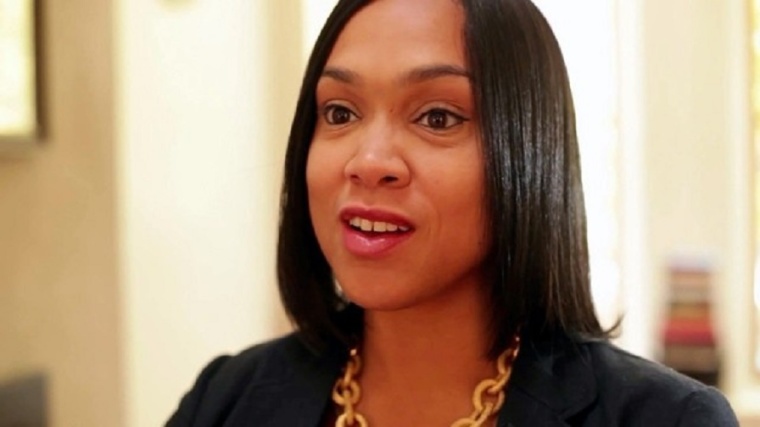 Baltimore's State's Attorney Marilyn J. Mosby, the woman who criminally charged six police officers in the death of Freddie Gray on Friday, is a practicing Christian who declared at a recent prayer breakfast that God "put me in this position for a reason."
"Mosby is a Christian, she loves the Lord. She's part of our Multicultural Prayer Movement. I was in her office last week. I took her hands and we prayed together, and we wept and I prayed over her and I said: 'God has raised you a woman of God for such a time as this. This is why God put you here and we stand with you.' The woman depends on the Lord. This is a 35-year-old woman, an Esther is this hour," said Bishop Angel Nunez, who leads Baltimore's Multicultural Prayer Movement, in an interview with The Christian Post on Friday.
On Tuesday at the Bilingual Christian Church, Mosby spoke with members of the Multicultural Prayer Movement group, of which she is also a member. At one point church leaders, including Nunez who has been her friend for five years, gathered around her and prayed.
The new state's attorney, who lives just blocks away from the poverty-stricken community in West Baltimore where riots broke out on Monday following Gray's funeral, vowed to seek justice in what could become one of the biggest civil rights cases of her career during the meeting.
"I was reminded of Isaiah 41 verse 10," Mosby, who recalled once having self-doubt while seeking election as Baltimore's state's attorney, told the congregants.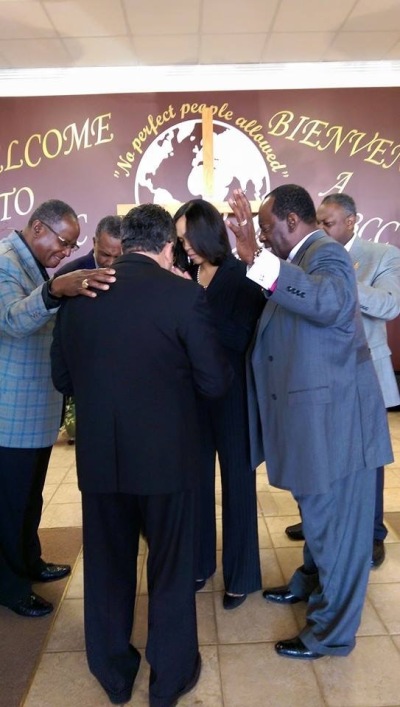 "And I say this all the time 'fear not for I am with you, be not dismayed for I am your God. I will strengthen you, I will help you, I will uphold you with my righteous right hand.' And that is what kept me grounded whenever I had that self-doubt, whenever I said this is too much for me to handle as a wife, as a mother, as an attorney. I've got to tell you that God got me through and I have to believe that He put me here for a reason," she said.
"So we will pursue justice by any and all means necessary. I appreciate your support Bishop [Nunez], you've been there for me from the very beginning," Mosby added, before alluding to the riots which appeared to come to a halt after charges in Gray's death were announced.
"Nothing transcends the power of prayer and let me tell you, our young people, I know that they're called 'thugs.' Those are young people crying out; there's a sense of hopelessness in this city and there's nobody that can touch them the way that you all can, the way that we can ..."
Mosby, who's married to her college sweetheart District 7 Councilman Nick Mosby, is the youngest top prosecutor of any major city in the United States. She is a former Insurance company attorney and a former assistant state's attorney for Baltimore City.
Just days before she announced charges in Gray's death, she acknowledged that there is growing frustration in Baltimore because the justice system "has historically and disproportionately affected so many communities of color."
"... What we're seeing right now when we turn on the news and we open up the newspaper is that frustration, and it's not just Baltimore City, that's every urban city across America," she said. "We're seeing the frustration of this system."
She went on to ask the prayer group to pray for the police, the city of Baltimore, and also called for more sensitivity in the media's coverage of Baltimore.
"Nothing transcends the power of God and we have work to do," she said firmly. "We have work to do. We need to get out there on these streets and talk to these young people. They are not thugs, they are our children and they need us. They need us now. So I appreciate your support. I have big shoulders that I mean, right now, I have a lot on me but nothing that the Lord ... I'm prepared. So I appreciate you and please continue to pray, pray for me, pray for our city, pray for our young people. Thank you."
Gray died in University of Maryland Hospital on April 19 after being gravely injured while in police custody. On Friday, Mosby announced that Gray's arrest was unlawful.