Hijab-Wearing Barbie 'Hijarbie' Not a Symbol of Oppression, Says Creator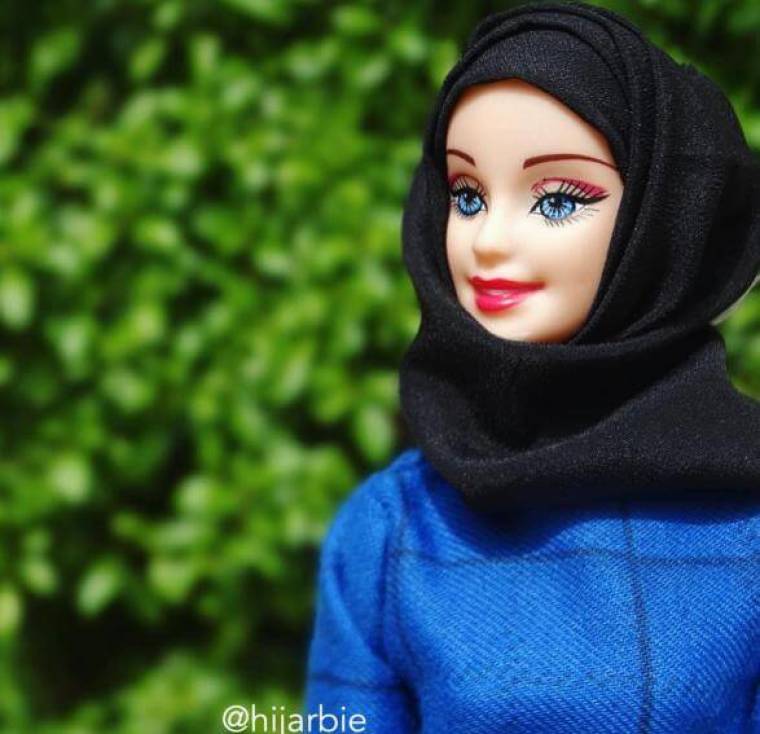 After the toy company Mattel gave the classic doll Barbie a dramatic makeover with a variety of skintones and body types last month, a woman in Nigeria has taken to Instagram in recent weeks to show Muslim girls how they can transform Barbie into a hijab-wearing icon they can identify with.
While most young girls around the world are accustomed to playing with Barbie dolls that are dressed in fashionable and sometimes sexy dresses, pants and tops, Haneefa Adam, a medical scientist in Nigeria, has created an Instagram account called "Hijarbie" to show Muslim girls that there are alternative wardrobe options for their Barbie dolls.
The Hijarbie Instagram account features pictures of Barbie dolls wearing various forms of modest clothing along with different styles and colors of hijabs (head scarves worn by Muslim women), all of which Adam has crafted herself.
As it is taboo in some Muslim cultures for women to show off too much of their skin and body, all the clothing options featured on the Hijarbie account cover up Barbie's legendary blonde hair, her arms and legs.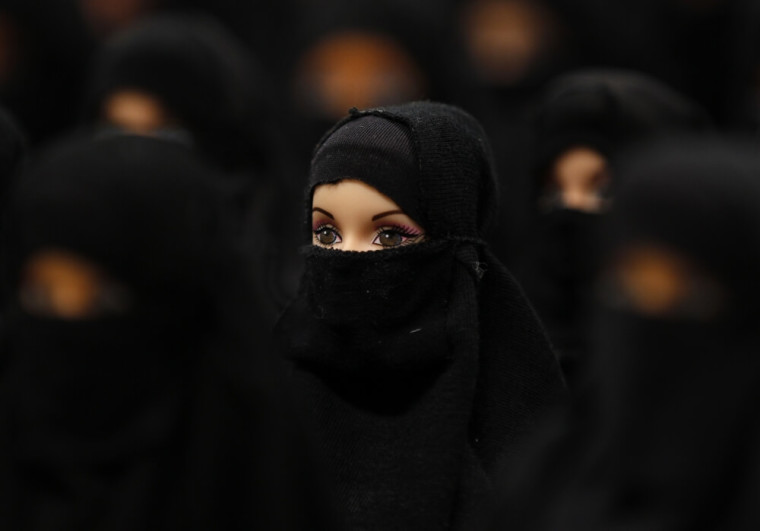 In an interview with CNN published earlier this week, the 24-year-old Adam said she was inspired to create the Instagram account after coming across the "Barbie Style" Instagram account that features Barbie wearing various outfits. The Barbie Style account is labeled as "Barbie's official style feed."
"I thought I had not seen Barbie dressed in a hijab before so I decided to open an Instagram account and dressed Barbie up in the clothes that I made," Adam explained. "I thought it was really important for a doll to be dressed like how I would be."
Adam said she is hopeful the Hijarbie page will give Muslim girls a "modest doll" that they find can be a relatable role model.
"I want to use the Instagram page to create an identity for her similar to Barbie," Adam said. "It has roots in my religion and cultural identity. The way Barbie dresses is very skimpy and different and there's nothing wrong with it. I just wanted to give another option for Muslim girls like me."
As all of the pictures on Adam's Hijarbie account feature the standard Caucasian Barbie doll, she plans on expanding the social media account to include Barbie dolls of color. She explained that she would have used a black Barbie doll sooner but was unable to acquire one in Nigeria.
"I couldn't find the different types in Nigeria (no Amazon or eBay or anything)," Adam continued. "I'd have loved to dress up a black doll myself too. I've ordered for some internationally and they'll soon be here."
Adam admits that some critics of her account have left negative comments saying that Muslim women who are forced to cover up their bodies with modest clothing are "oppressed" by their society. She asserts, however, that such claims are largely due to people's misconceptions.
"People think that when Muslim women cover up they are forced to. (The) majority of us are not," Adam explained. "We want to cover up and express our religion. But a lot of Muslims don't cover their hair and it doesn't make them any less of a Muslim."
"I think this is a great platform to try and get the Muslim identity to the world and correct some misconceptions."
Although Adam believes that hijabs are not a sign of cultural oppression of women, other Muslim women disagree.
Two Muslim women who grew up in Muslim families in Egypt and India wrote a joint op-ed in The Washington Post in December rejecting the notion that the hijab is "merely a symbol of modesty and dignity."
"We don't buy it," the women argued. "This ideology promotes a social attitude that absolves men of sexually harassing women and puts the onus on the victim to protect herself by covering up."
Contact: <ahref="mailto:samuel.smith@christianpost.com">samuel.smith@christianpost.com,
@IamSamSmith
(Twitter)