Bart Barber reelected president of the Southern Baptist Convention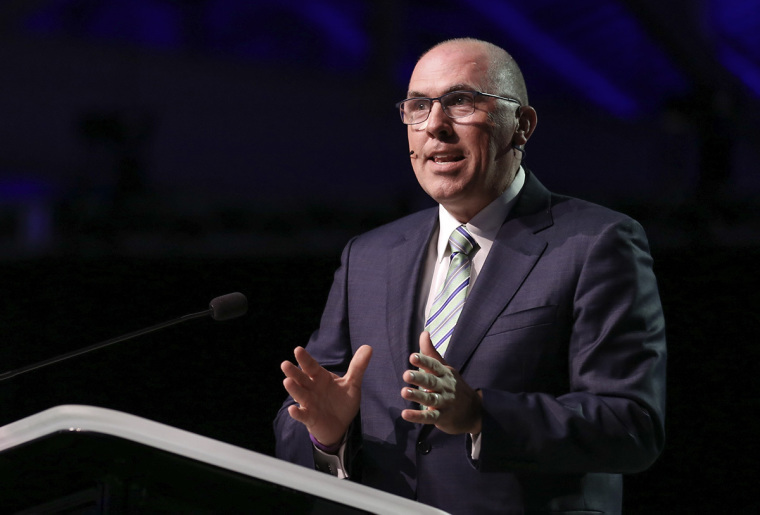 Southern Baptist Convention President Bart Barber has won reelection, defeating challenger Pastor Mike Stone of the Conservative Baptist Network.
At the SBC Annual Meeting in New Orleans, Louisiana, on Tuesday afternoon, messengers voted to determine which nominee they wanted to serve this year as president of the largest Protestant denomination in the U.S. 
In results announced Tuesday evening, Barber was reelected to a second one-year vote, receiving 7,531 votes or 68.38% of the ballots. Stone received 3,458 votes or 31.40% of the ballots cast. Twenty-five votes were disallowed, representing 0.23% of votes cast.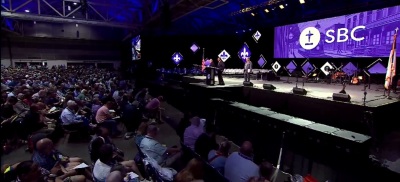 Pastor Jarrett Stephens of Champion Forest Baptist Church of Houston, Texas, nominated Barber, telling messengers that the incumbent had earned a second year as president, saying, "We're headed in the right direction."
"Dr. Barber has represented us well," said Stephens. "As president, he has traveled tirelessly across the country to represent you by encouraging churches and celebrating missionaries, supporting church planters, and standing with those on the front lines of disaster relief."
Pastor Willy Rice of Calvary Church in Clearwater, Florida, nominated Stone, saying that Stone was "a man of conviction" needed for the current times, which Rice described as "an hour marked by apostasy and idolatry."
"Mike knows the times, and he knows what to do," said Rice. "You can attack him, you can revile him, you can belittle him on Twitter with all the decorum of a middle school food fight, but this man will not bend, and this man will not fold."
"He has a spine of conviction as strong as his name. You don't have to wonder if he will stand, and you don't have to guess where he will stand."
In late April, Stone announced his intention to run for SBC president. In modern times, it is rare for an SBC president to have an opponent after only serving the first year of a two-year term. 
Stone, the former president of SBC's Executive Committee, stressed that the convention is headed in a financially unstable direction, declaring that "unsustainable should be unacceptable."
He also believes the SBC needs a "biblical approach to the horrific issue of sexual abuse," adding that church leaders need to both "care well for victims" and practice "scriptural principles of due process and the handling and publishing of accusations."
Barber was elected in 2022 at the SBC's Annual Meeting held in Anaheim, California, winning in a second ballot runoff with 3,401 messenger votes, or 60.87% of the vote.
Barber replaced Alabama Pastor Ed Litton, who had been elected president in 2021, but became the first SBC president in decades to not seek reelection after only one year in office.