Basketball Star John Wall Dedicates His Victory to a Little Girl Who Lost Her Battle With Cancer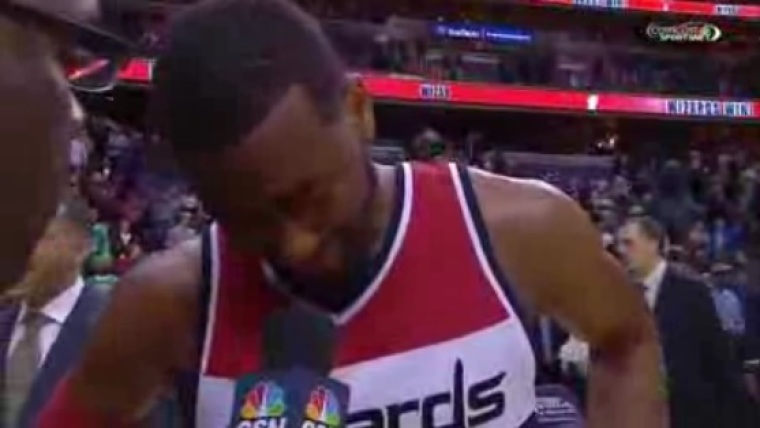 Washington Wizards point guard, John Wall, honored his young friend, Miyah. At 6 years old she lost her battle with cancer on the morning of Dec. 8, 2014. This tragic loss was heart-wrenching for this player to deal with.
After winning the game, a news reporter went to interview John. All he really had to say was how sad he was and that the whole game and his uniform are dedicated to her and her family. You can tell that this had a really big effect on John Wall. It is moments like this that we look back and realize things can always be worse. Just imagine, a 6-year-old battling cancer and not making it past that age.
He put on a show for his favorite girl by contributing 26 points and 17 assists. God please watch over her family during their time of grief!