Belief in Macroevolution Requires a Creative Imagination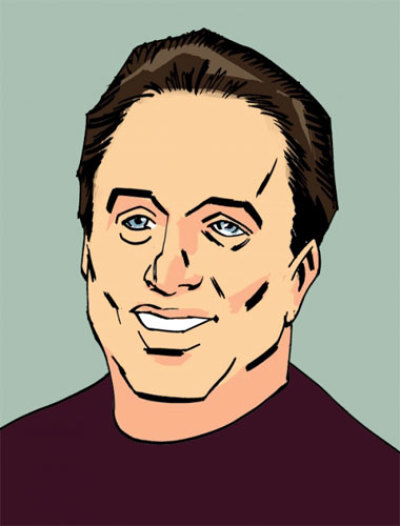 Man has invented many wild stories over the centuries, but few are more far-fetched than Charles Darwin's theory of evolution by natural selection. The contrived plot is completely unnatural.
Do you honestly think the body of an ape could mysteriously evolve into a man? And on an even more ridiculous level, try to imagine human consciousness evolving from the brain of an animal.
I know. It's bizarre.
In fact, scientists should be embarrassed to equate such fantasy with science. Why would any scientist trust his own conclusions if his consciousness originated by chance rather than by the design of our Creator?
Darwin himself recognized huge gaps in his revolutionary supposition. He stated, "But then arises the doubt, can the mind of man, which has, as I fully believe been developed from a mind as low as that possessed by the lowest animal, be trusted when it draws such grand conclusions?"
Such deep-seated doubt stems from an honest and logical appraisal of Darwin's doctrine. Trusting chance on the front end leaves you with a chance-based opinion on the back end, rather than a scientific conclusion or a supernatural conclusion.
Ultimately, Darwin couldn't resist the temptation to replace God's creative power with the fanciful doctrine of macroevolution. Something sinister was definitely driving Darwin in this dangerous direction. He stated, "I am turned into a sort of machine for observing facts and grinding out conclusions."
Compare Darwin's zeal for a new explanation to those religious fanatics who selfishly desire to launch a new religion. In order to recruit gullible followers, they invent newfangled ideas intended to replace the traditional teachings about God. Likewise, Darwin was energized to think that he had a new way to explain the origin of man.
After all, the beliefs of Francis Bacon, Galileo, Blaise Pascal and Isaac Newton represented "old news" as far as Darwin was concerned, and so he conveniently bypassed the collective wisdom of those giants who had gone before him. Darwin felt his personal hypothesis was superior.
Multitudes of people today are caught up in false religion. Likewise, multitudes of people have been seduced by Darwin's doctrine. The glossy veneer, however, hides a hollow interior lacking rational substance, scientific support, and supernatural power.
Belief in microevolution is a no brainer. Microevolution, or adaptation, involves variation within species. Macroevolution, on the other hand, has no evidence to support its wild conclusion.
There are no transitional fossils to support the imaginative yarn of macroevolution. It is pure fantasy to say that man evolved from apes. It is not a scientific fact, but rather, mere conjecture.
Eric Metaxas wrote an interesting piece recently entitled, "New Fossil Discovery Challenges Darwinian Views on Origin of Life." The bottom line is that there is simply no evidence for evolution by natural selection. Macro-evolutionists, nevertheless, continue leaping into the dark with blind faith.
Regardless of what you or I think about the origin of life, it was God who created man.
"And the Lord God formed man from the dust of the ground and breathed into his nostrils the breath of life, and man became a living being." (Genesis 2:7)
Truth is absolute in the natural world as well as in the spiritual realm. And this is one reason it is impossible for Christianity and science to be at odds. After all, God is the author of the Christian faith (Hebrews 12:2), just as He is the Creator of man and the natural world.
Christianity calls for intelligent faith based on rational evidence. And Scripture, including the eyewitness testimony, gives us the evidence needed to accept the resurrection of Christ as factual. (see Richard Bauckham's "Jesus and the Eyewitnesses: The Gospels as Eyewitness Testimony") God's Word is what makes believers "wise for salvation." (2 Timothy 3:15)
In 1968, Hollywood produced the fantasy land of "Planet of the Apes." But in the real world, you better have solid evidence before you commit your heart and soul to a particular worldview.
Soren Kierkegaard said, There are two ways to be fooled. One is to believe what isn't true; the other is to refuse to believe what is true." Both errors occur whenever someone chooses to reject God's supernatural design, while embracing the science fiction of Charles Darwin's creative imagination.
Dan Delzell is the pastor of Wellspring Church in Papillion, Neb. He is a regular contributor to The Christian Post.