Ben Carson Says President Obama Was 'Raised White,' Can't Identify With Black Experience
Ben Carson Says President Obama Was 'Raised White,' Can't Identify With Black Experience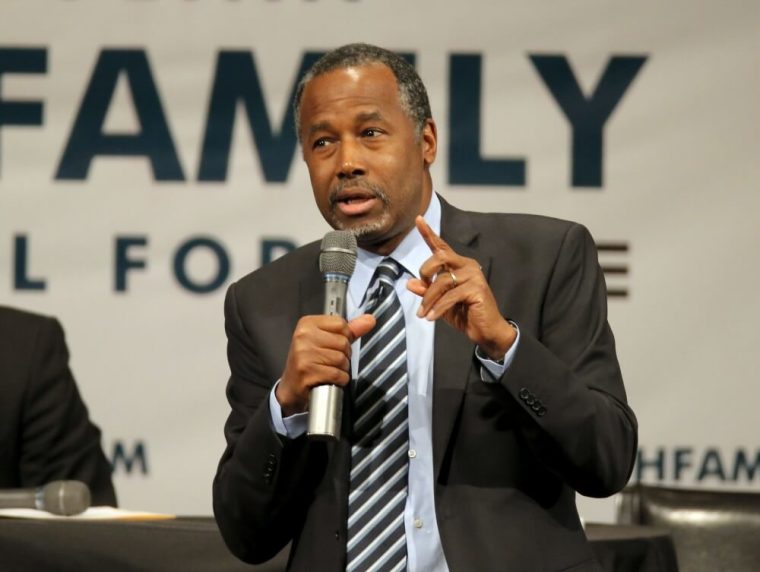 Republican presidential candidate Ben Carson said that Barack Obama was "raised white" and cannot truly identify with the typical black experience in America.
"He's an 'African' American. He was, you know, raised white," Carson said to Politico Tuesday regarding President Obama. "I mean, like most Americans, I was proud that we broke the color barrier when he was elected, but … he didn't grow up like I grew up … Many of his formative years were spent in Indonesia. So, for him to, you know, claim that, you know, he identifies with the experience of black Americans, I think, is a bit of a stretch."
Carson, who grew up on the southwest side of Detroit, once lived in a Boston ghetto and was raised by a single mom who could not read and juggled three jobs, feels that his background makes him more representative of the struggle of many blacks.
The presidential hopeful went on to say that high-profile cases of police brutality, like those involving Michael Brown, Tamir Rice and Freddie Gray, do not constitute "real racism."
"Remember now, I've been around for 64 years, you know. I've had a chance to see what real racism is," he said.
Carson also commented on the ongoing water crisis in Flint, Michigan where high levels of lead were found in the city's municipal water supply, resulting in a declaration of a state of emergency by Gov. Rick Snyder.
Some have argued the issue was caused, at its root, by racism. Carson disagreed, arguing the real issue is class.
"Let me put it this way: If that were going on in an affluent black community, it would have not gone on. A lot of things that people classify as racism is classism, and, believe me, there's a lot of classism in our society, and if people of a certain race happen to fall into a lower class, then they get the brunt of it."
While he campaigned in South Carolina, Carson purposely visited black neighborhoods and college campuses. He pointed out that throughout his bid for the presidency he has not experienced any instances of racism within the Republican party.
"I don't find any particular problem being an African American in the Republican Party," he said. "Maybe I'm just very nonobservant." Carson went on to say that he doesn't go around "looking for things," explaining that one usually finds what they focus on.
Carson's comments recall a debate among liberals in 2007, when Obama first began his campaign for the White House, over whether he was "black enough" to represent black Americans.
When it comes to his own presidential run, Carson feels that his real issue doesn't involve race, but progressives who can't reconcile the presence of a conservative black man.
"They assume because you're black, you have to think a certain way," he said. "And if you don't think that way, you're 'Uncle Tom,' you're worthy of every horrible epithet they can come up with; whereas, if I weren't black, then I would just be a Republican."