Ben Carson: There's No 'War on Women' but a 'War on What's Inside of Women'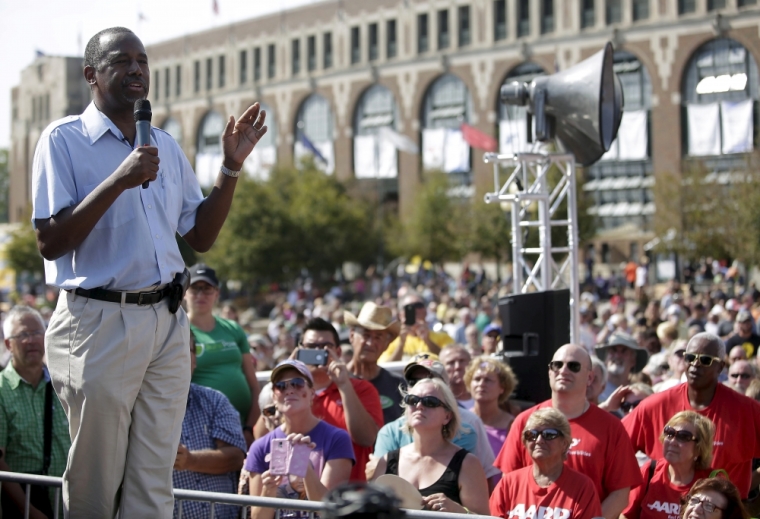 Retired neurosurgeon and 2016 GOP presidential candidate Ben Carson ripped into the notion that there is a "war on women" in America when he declared, in a rousing address at a campaign event in Little Rock, Arkansas Thursday, there is no "war on women" but there may be one on "what's inside of women."
"There are those who are always trying to stir up trouble. They are always trying to drive wedges between us and you know they tell you that there is a war on women. There is no war on women, there may be a war on what's inside of women but there is no war on women in this country," said Carson in a clip from the event posted on YouTube.
The former director of pediatric neurosurgery at Johns Hopkins Hospital was the first surgeon to separate conjoined twins at the head.
He warned his supporters who had gathered to hear him speak, not to allow the "enemy" to place wedges between them using race, income, religion or any other issue to divide the country because "we are all in the same boat."
"Every incident that involves people of different races, they try to make it into a big racial incident. Let me tell you a secret, you take any community, there's gonna be conflicts between the people in that community and if some of them happen to be of different races, there's still gonna be conflicts between people, that is the nature of people," said Carson.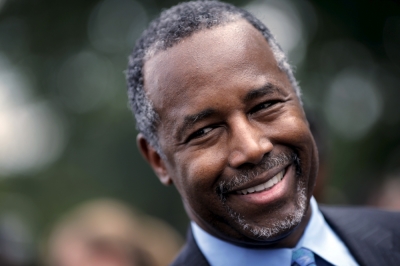 "But what we need to understand in this country is that we are all in the same boat. You know, go to Ellis Island (New York City) and take a look at that museum. On the wall you'll see pictures of people who came here from every part of the world in many cases with all their earthly belongings and their two hands," explained Carson.
"People who worked not five days a week but six days or seven days a week. Not eight hours a day but 10, 12 hours a day," he continued.
"There was no such thing as a minimum wage but they worked not for themselves but so that their sons and daughters and their grandsons and granddaughters might have opportunities in this land," he said.
Americans who came here via the slave trade also have the same dreams added Carson.
"Hundreds of years before that, other immigrants came here involuntarily at the bottom of slave ships, worked even longer, harder for less," said Carson.
"But they too had a dream that one day their grandsons, their great-granddaughters, might pursue freedom and prosperity in this land. And do you know of all the nations in the world, this one, the United States of America, is the only one big enough, great enough to allow all of those people from all of those backgrounds to remember their dreams. We are all culturally relevant to each other and that's why we are called the United States of America," said Carson, who then branded those seeking to divide the nation as "the enemy."
"All of those people who are trying to drive wedges between us, they are the enemy, they are not our friends. And we must learn to recognize them and not allow them to manipulate us. We cannot allow the forces that be to continue to destroy this nation," he said.
WATCH THE COMPLETE CLIP BELOW.