'Ben-Hur' Movie Review: What Happens When Jesus Enters an Action-Packed Revenge Story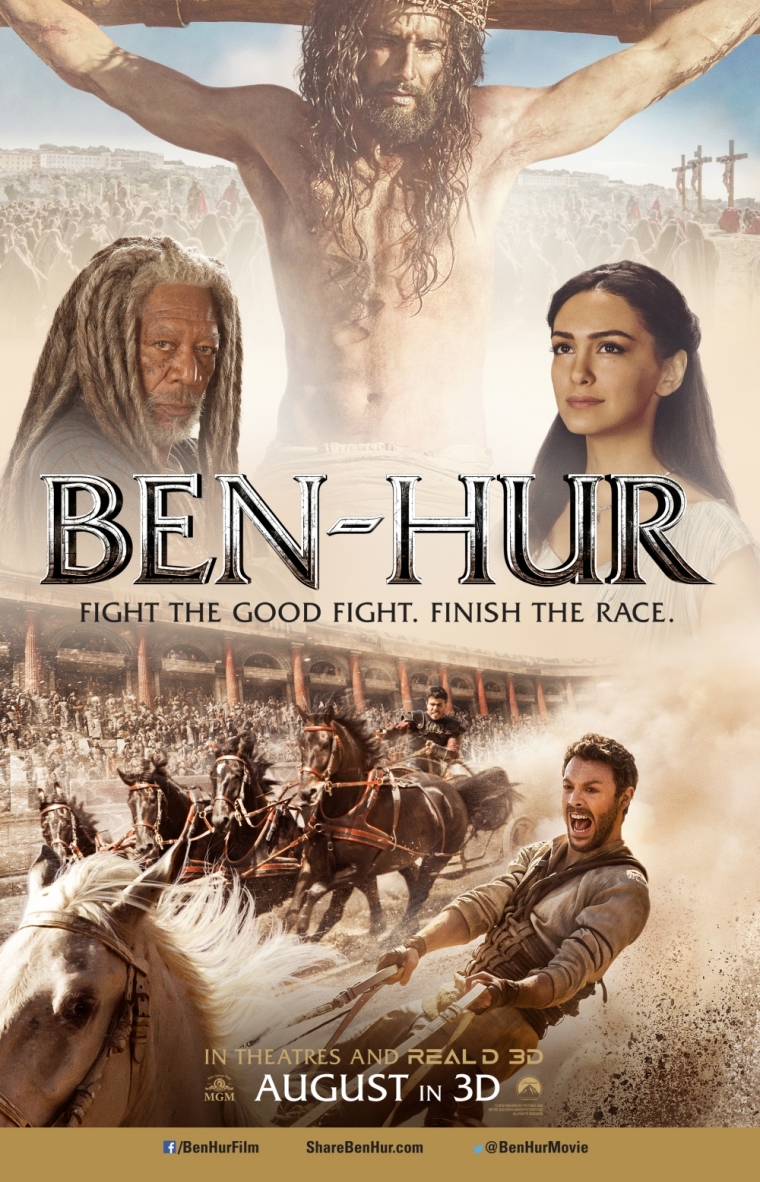 The highly-anticipated remake of "Ben-Hur" hits theaters this weekend and the Paramount Pictures/MGM action-packed film will challenge and inspire viewers, all the while keeping its audience at the edge of their seats from beginning to end.
"Ben-Hur" is the epic telling of the story of Judah Ben-Hur (Jack Huston), a prince falsely accused of treason by his own adopted brother Messala (Toby Kebbell), who is a Roman army officer. Ben-Hur was removed from his position and was separated from his family and Esther (Nazanin Boniadi), the woman he loves, as he was exiled to become a slave.
But after years of traveling on sea and a sudden shipwreck, Ben-Hur encounters Ilderim (Morgan Freeman), who later on becomes his mentor. He tells Ben-Hur to take revenge against his brother through a chariot race instead of killing him directly. He then prepares him for the deadly monumental race. The overarching theme of the film, however, is forgiveness, as throughout his journey Ben-Hur encounters Jesus and is changed by his example.
"Ben-Hur" takes the viewer on a roller-coaster ride in the exploration of a relationship between two brothers who learn that pride and the pursuit of success can quickly turn friends into enemies.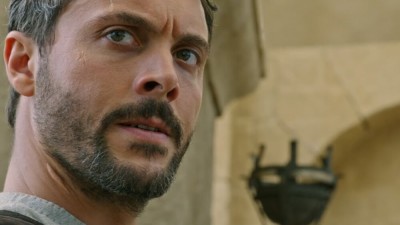 Not only is the film filled with excitement, but it also pulls on the heartstrings with emotional scenes between a man and himself, a man and his wife, a man and his mortal enemy, and ultimately a man and his faith. The movie does an exceptional job at highlighting faith, forgiveness, redemption, and reconciliation without the cheese factor that one would usually expect from an inspirational movie.
What was surprisingly refreshing in the modern-day telling of the classic story was the portrayal of the lead actress in the film, Nazanin Boniadi, of the character Esther. The female character is given a voice of strength, wisdom, and compassion. She is not treated as an inferior who should be silenced but instead someone with worth who should be valued. Her character is even seen wearing pants, which is a rarity in films that took place during the time of Jesus. There was certainly a sense that the filmmakers wanted to emphasize the importance and value of a woman's voice.
Perhaps one of the best scenes of the motion picture is when Judah Ben-Hur serves his time as a galley-slave. This was by far one of the most riveting on-screen events. The audience is shown what Ben-Hur's experience was like as a prisoner on a slave ship from a first person's point of view. No sign of the outside could be seen but only what a slave could see through the cracks of the wood above their heads and the side windows peering out into the lonely ocean.
After being shipwrecked and surviving being lost at sea, Ben-Hur meets Morgan Freeman's character Sheik Ilderim. Ilderim serves more as a mentor for Ben-Hur although he is motivated by his own selfish ambitions in training him to race chariots.
Once the epic chariot race ensues and the battle between brothers commences, those watching will most likely take a deep breath and not exhale until the end of the race.
SPOILER ALERT
The feeling quickly changes from victory to sadness when a lifeless Masala is paraded around like a stuffed dummy as Jerusalem celebrates defeating the Roman empire in their pride sport.
The past tellings of "Ben-Hur" are known for their unforgettable chariot races, some which have even proved fatal for the stunt horsemen involved. Riders lost their lives in both the original movie in 1925 and the 1959 version. And while this new and improved remake does not disappoint and the lead actors race the chariots themselves, fortunately no one was hurt despite facing many challenges while taping the thrilling scenes.
What people of faith might find most compelling is that the modern-day telling of the fictional story keeps its faith component. "Ben-Hur" was executive produced by outspoken Hollywood Christian couple Mark Burnett and Roma Downey, and although it's not overtly Christian, the new version of the motion picture is laced with the message of Christ.
Throughout the movie, Ben-Hur encounters Jesus a few times before the crucifixion – each moment leaving a lasting impact on him.
It is at the crucifixion, however, where Ben-Hur is confronted with his own selfish ambition and aimless need for revenge as he sees Jesus Christ dying on the cross and uttering one of the most powerful phrases in Christendom, "Father forgive them for they know not what they do." There, at the foot of the cross, Ben-Hur lays down his anger and pride realizing that although he got his retribution, nothing can truly satisfy like extending the love and grace that Jesus talked about.
Although viewers are left to think that Ben-Hur's revelation is a bit too late, the final scene of the film brings reconciliation, giving folks the "happily ever after" feel that moviegoers love.
Overall "Ben-Hur" is a must see. It may have its moments of cinematic exaggeration but that is quickly overlooked by the skilled acting, the in-your-face action scenes and the timely counter-cultural message of true love.
"Ben-Hur" hits theaters on Aug. 19 in the U.S. It will also be released in 3D and Digital 3D. For more information visit ShareBenHur.com.
jeannie.law@christianpost.com