Benham Brothers: Secularization Is Making America's Suicide Epidemic Worse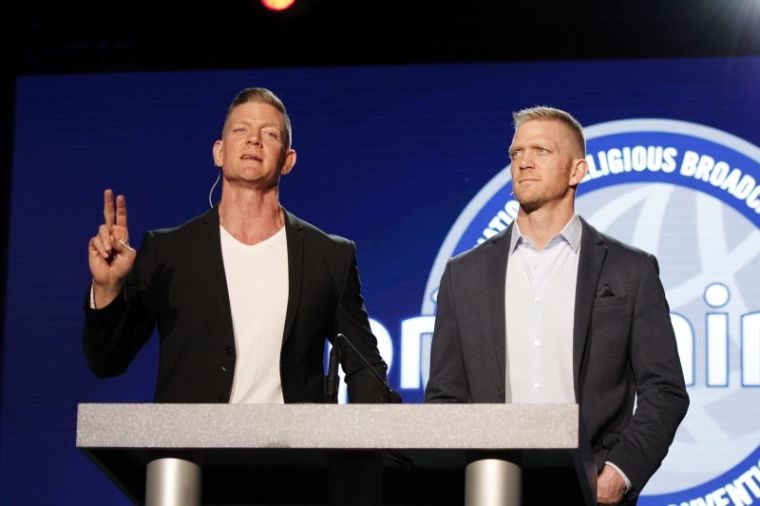 The secularization of American society has contributed to the rise in suicides, Jason and David Benham argue.
The conservative Christian brothers, who were famously dropped from an HGTV home-flipping show after LGBT activists pressured the network over the twins' beliefs on marriage and sexuality, penned a recent column published by World Net Daily on the rise of suicide in America.
The column came in response to the suicides of celebrities Anthony Bourdain and Kate Spade, as well as a recent Centers for Disease Control report noting a 30 percent increase in suicides in the United States since 1999.
The brothers stated that secularization "hasn't fixed our problem" with suicide; rather "secularization has only made this epidemic worse."
"... when you remove the phrase, 'you were created for a purpose' from the cultural conversation, suicide becomes an easier option," wrote the Benham brothers.
"But the truth is, we were all created for a purpose. Knowing this deep in our hearts will help thwart any desire to end our lives. Because God loves us. He made us. And we have purpose."
The brothers warned that "Satan also has a plan and a purpose," which includes working "in our minds on a daily basis to break us down, forget God, lose our purpose and eventually convince us to take our lives if he can."
They argued that Satan's demons were "all over the minds" of Bourdain and Spade in their final moments.
"The horrific reality of suicide affects everyone, and despite noble attempts by secular people to explain why it happened, the reality is the thief (Satan) robbed these people of the precious life God gave them – and robbed their kids of a mom and a dad."
The Benham brothers are not the only people to comment on the suicide epidemic in the United States. John Stonestreet and David Carlson of the Colson Center for Christian Worldview wrote a column referring to the celebrity suicides as "a wake-up call for the church."
"In our society, it's increasingly difficult for individuals to be spiritually, mentally, and emotionally healthy. And Christians are not immune," wrote Stonestreet and Carlson.
"The person next to you in the pew may be struggling. Pastors and church leaders: Pray for your members who are suffering. And vice-versa! Open the door to support groups for those who struggle with mental illness or their family members—much like we would for anyone struggling with a physical illness. If leaders lead—even with small steps—the congregation will follow."