Benham Brothers Share Love of Jesus Christ for Gay Community After Pulse Gay Nightclub Massacre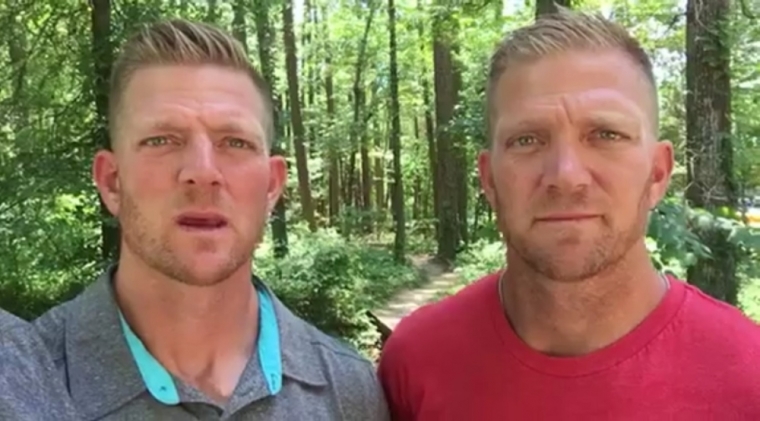 As Christians, Jason and David Benham say they would have laid down their lives to save those who were killed in the Orlando gay nightclub massacre on Sunday morning.
"Here's the interesting thing — we as Christians believe that homosexuality is wrong, and the [Islamic extremists,] they believe it is wrong. But our response is different. We've been going to gay pride marches for the past decade, and we're planning on going this year to the Charlotte gay pride march. But we're going to bring the love of Jesus, to people who need Jesus," the brothers said in a Facebook video posted on Sunday.
"Look, these are our gay brothers and sisters, and we need to stand up for them now. That's our Christian response. We're here to tell you that if we were in that nightclub there — maybe they are pulling people out, hopefully, we would have placed our lives in front of those," they added.
The brothers reflected that they are "heartbroken for the families and those that were killed" in the shooting spree at Pulse nightclub.
Police have identified 29-year-old Omar Mateen as the gunman who killed 50 people in the deadliest mass shooting in U.S. history. Mateen, who was shot dead by police during the attack, called 911 to pledge allegiance to the Islamic State terror group, CNN reported, though officials will be investigating his potential links.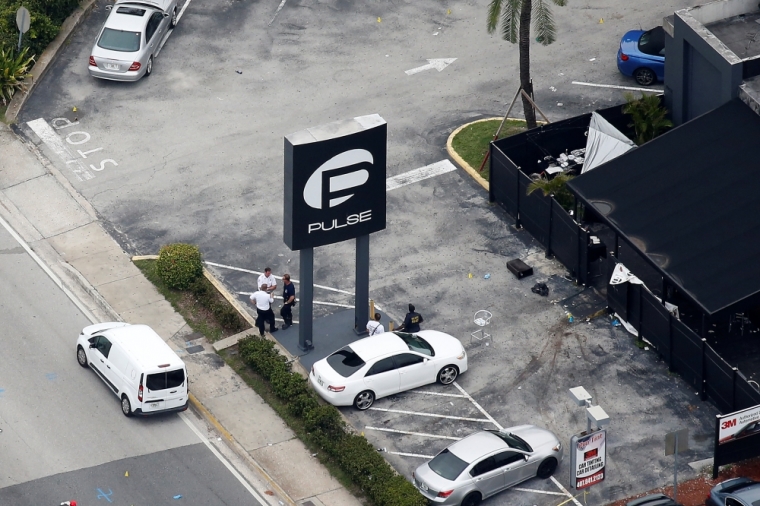 President Barack Obama has called the violence "an act of terror" and "an act of hate," while Orlando Mayor Buddy Dyer said the attack, which injured another 53 people, is "something that we never imagined and is unimaginable."
The Benham brothers warned that regardless of how people try to politicize the issue, it is important for everyday people to be aware of threats.
"We as Christians, we as just common sense Americans need to keep our eyes peeled and stand up for the defenseless and the innocent, and all of these that were killed at this nightclub were innocent, and there lives should have never been taken," they added.
"We pray that God does some mighty work in the lives of their families, and we'll be praying for them. Let's see a revival and an awakening in this nation. We need God more now than we ever have before."
Other Evangelical Christian leaders, including the Rev. Franklin Graham, also called for prayers.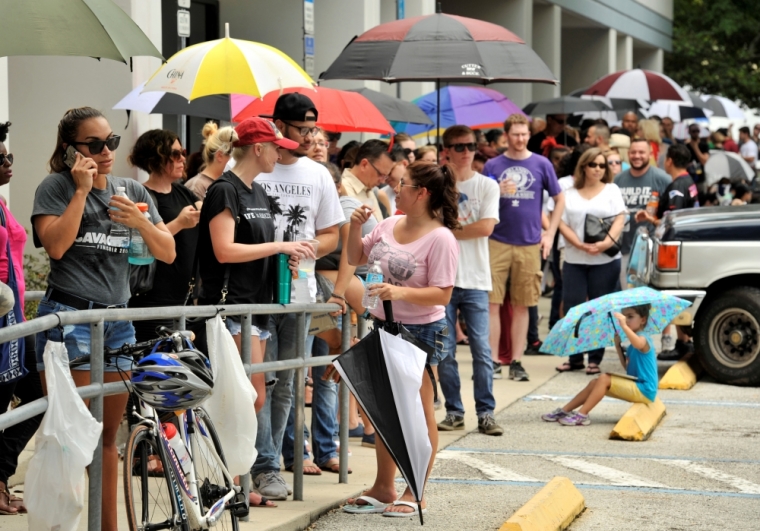 "My prayers are with the many victims and family members who lost loved ones in the senseless shooting — now being called an act of terrorism — at a gay nightclub in Orlando early this morning. Life is precious, and we only have one chance to live our lives here on this Earth," Graham wrote.
Dr. Richard Land, the president of Southern Evangelical Seminary and executive editor of The Christian Post, added in a statement: "Our hearts and our prayers go out to the loved ones of those who were killed and wounded in what appears to be a terrible act of Islamic terrorism."
Land reflected that America's constitutional freedoms "do not include the freedom to kill those with whom you disagree and to advocate the overthrow of our government by violent means."
He added that gay people face some of the most severe human rights abuses at the hands of Islamic extremists.
"It should not be lost to the 'politically correct' that the target of the terrorist act in this case was the gay community," Land said.
"In areas controlled by Islamic terrorists, homosexuals are thrown from the top of buildings and hung from construction cranes. Political correctness and progressivist policies don't fare well under Sharia Law."