Benjamin Watson Calls for America's Heart Transplant After Baton Rouge Police Killings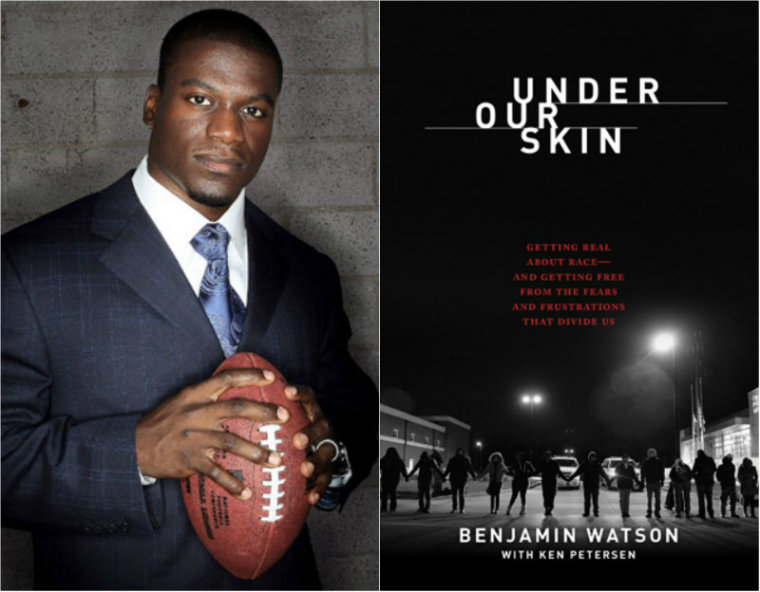 As one of the leading voices speaking out about racial tensions in America, NFL star Benjamin Watson says the nation is in need of a heart transplant in the wake of two weeks of targeted shootings of police officers throughout the country.
"We need a heart transplant in the worst way," Watson wrote on Facebook Sunday after three officers were killed and four were seriously wounded in Baton Rouge Sunday. "Praying to the God of the Bible for America tonight."
The message from the Baltimore Ravens tight end comes in response to what Baton Rouge authorities have called the "targeted assassination" of police officers by 29-year-old ex-Marine Gavin Long, who on social media had called Dallas shooter Micha Johnson "one of us," after he killed five police officers and wounded tweleve others, including two civilians.
"The depravity of man has been on full display over the past two weeks. Many of us value our own pride, power, respect and revenge over another's life," Watson wrote in his Facebook post.
"We are playing a dangerous game that never has a desirable ending and is consequently ripping us to shreds. Another family is mourning, another community on edge."
In another Facebook post, Watson described what the Black Lives Matter movement means to him, saying: "At times in my life I've felt that black lives didn't matter to some white people or even some black people. I've even believed the myth that my life somehow wasn't as important as my white classmates, teammates and friends. Whether we are totally naïve or if we intentionally promote such a message, by listening and watching closely we will easily see that in many ways black lives don't matter."
During interviews on Fox News last week, Waston said that despite the fact that America still struggles with race and racial profiling by police, he believes it's every citizen's responsibility, no matter their skin color, to obey commands from police officers even if a person feels they have been unjustly stopped or apprehended.
"[Young black men] grow up understanding that you comply with the police, that your leash is a little bit shorter," Watson said. "I have been pulled over and I have actually worried, 'Is something going to happen to me even though I am a law abiding citizen?' That is a real fear and is something that we have to come to grips with."
"With that being said, of course you comply with the police whenever something happens," he added. "I respect the police officers but something you learn as a young black man in this country is that ... life is a little bit different for you even though on the surface, it seems to be the same."
Speaking about the violence perpetrated against police officers in Dallas earlier this month, Watson continued by saying that police officers are in a place of authority and they are needed in society.
"They have a job to do. They protect and serve," Watson said. "We need them. My message for everyone, not just black men, is to obey. When a police officer asks you to do something, do it."
The 35-year-old Christian athlete who authored the book Under Our Skin: Getting Real about Race. Getting Free from the Fears and Frustrations that Divide Us last year, has also comforted his social media followers who are mourning the deaths of Philando Castile in Minnesota who was shot and killed by a Hispanic police officer, and Alton Sterling on Baton Rouge, who was also shot and killed by police officers this month.
"#PhilandoCastile #AltonSterling I'm weeping. I'm praying," one person tweeted. "I want to act. I need to be led. Help me."
The football player didn't hesitate to respond.
"Mourn w/ those who mourn," he wrote. "Pray for wisdom, understanding and opportunity to engage/challenge those in your sphere."