Benjamin Watson Explains Being the Priest of His Home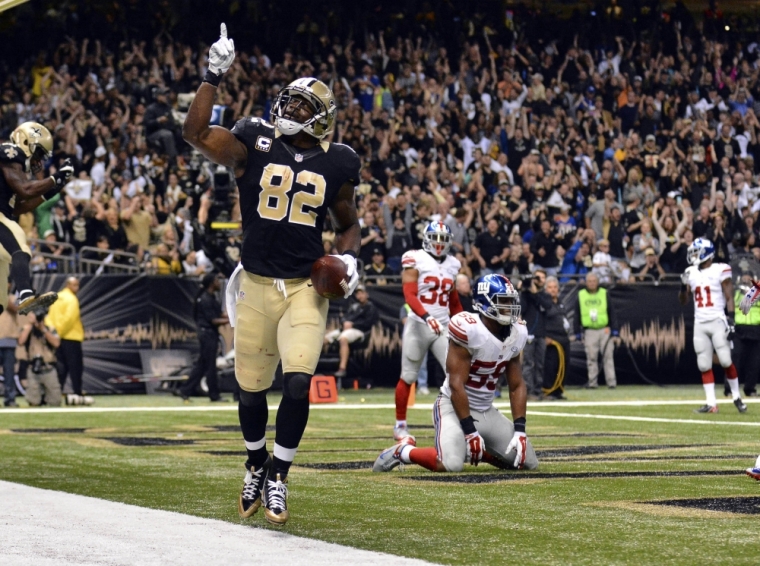 Benjamin Watson doesn't recite the word of God from a Cathedral, but the NFL player insists that in his home he is a priest.
In an article that he wrote for The Increase, Watson explained why he has taken on that title.
"I've heard my father say that the man is to be the priest, the provider, and the protector of his family. He's the priest because he is the spiritual leader, monitoring and growing the spiritual temperature of his family," Watson wrote. "He's the head of the house, responsible for providing for his family's needs: food, clothes, shelter, etc. He's the protector, protecting his family physically, emotionally, and spiritually from outside things that would be harmful or negative."
The 35-year-old Baltimore Ravens tight end is a father of five who looks to God as an example for how to parent his children.
"In the same way that I cannot be perfect and need grace for my mistakes, I also need to give my kids grace," he said. "I am constantly learning to be patient with them, understanding that they won't do everything right all the time, while still holding them to a high standard as their heavenly father does."
Watson frequently uses his platform to speak about faith and encouraged other athletes to do the same. During the Indiana Fellowship of Christian Athletes Night Of Hope event in Fort Wayne, Indiana, on May 2, the 35-year-old NFL star told those in attendance that they need to be speaking up in the name of Christianity.
"As believers (in God), we have an answer the world does not. One of the biggest divides we have is the difference in experiences," Watson said, according to the Journal Gazette. "We have to address our loyalties. Our loyalty is not to our grandparents, the traditions, our volleyball team, our friends; as believers, our loyalty is to Scripture."
Last year Watson spoke at a Convocation for Christian higher education institution Liberty University in Virginia. There, he spoke about racism in America but also managed to talk about finding his faith in Jesus.
Watson shared a story about being sidelined with a torn ligament while his team, the New England Patriots at that time, played in the Super Bowl in 2004. The experience helped him learn to lean on his faith instead of his job title.
"What I do is play football. … What I do doesn't change who I am and who God sees me as," Watson said at the convocation, according to The Liberty Champion. "… We are God's children. We are Christians first, and then what we do flows from that."
Watson told the people in attendance how important it was to find an identity in Jesus Christ.
"Make sure you know your identity is in Christ, so that when you get laid off from your job, or when you get a raise from your job, or when things don't go right, you're not up and down, up and down," Watson said. "… If (your identity is) not grounded (in Christ), you're going to be all over the place. You're gonna be like a leaf blown by the wind."