Benny Hinn shoots down rumor he was hospitalized, dances to show he's doing well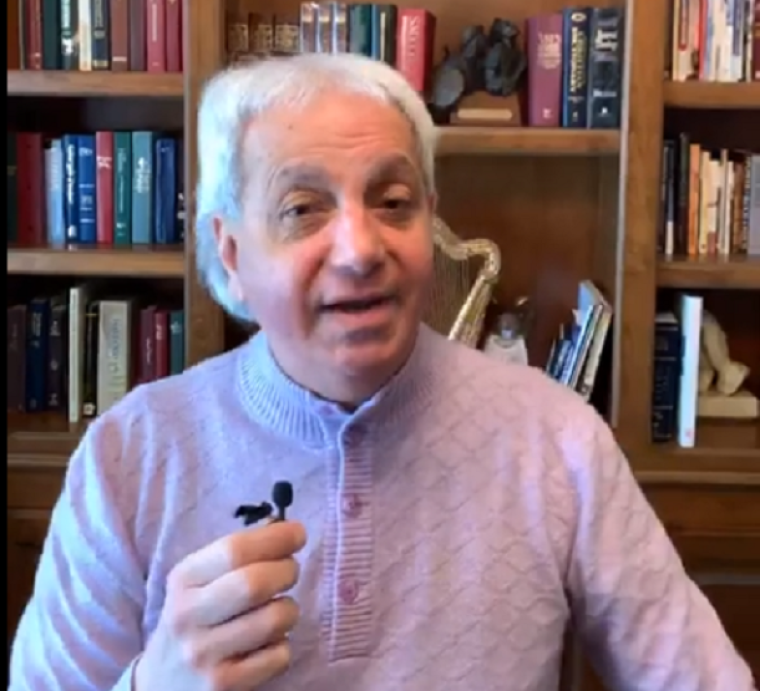 Controversial televangelist and "faith healer" Benny Hinn shot down a rumor Sunday that he was hospitalized after supporters as far away as Africa urged prayers for him.
"Family, let's all stand in AGREEMENT & extend prayers for Pastor Benny Hinn this very moment! Pls do it now! #PrayerforPastorBennyHinn#HealingLord#DivineTouch#RightNowLord," Prophet Bernard Taylor of Ghana tweeted on Sunday morning as news of the supposed faith healer's alleged need for healing spread on social media.
By late Sunday evening however, Hinn's ministry team quickly began dismissing it.
"You may have seen a rumor circulating online that Pastor Benny is in the ICU. We assure you this is absolutely false. Pastor Benny is not ill. He is doing very well and looking forward to tomorrow night's LIVE broadcast," an initial post on his Facebook post said about the "rumor."
Hinn appeared in a Facebook Live broadcast himself shortly after the statement from his team to address the "rumor."
"Tell all my wonderful partners and friends I'm doing good. There's a rumor going out that I am in the hospital. It's not true. You see me? I'm doing marvelous," Hinn said in the video with a quick wiggle of his body.
"Somebody put something on Facebook this morning or yesterday telling people I'm in the hospital, [there is] something wrong with me. Not me. Maybe it's another Benny Hinn that I don't know about," he declared before asking his supporters get the message out that he is doing fine.
"Let people know I'm really doing great. God has been so good to me," he said.
About four years ago Hinn was admitted to Orange County Medical Center in California with heart trouble.
After treatment, he declared that his heart was strong.
"God is faithful. My heart is strong. I have no heart damage. My arteries are not blocked. There is no arterial damage. The AFib is being treated effectively, and my rapid heart rate has reduced considerably. I'm feeling stronger every day. The prognosis is good for a speedy and complete recuperation, and I am so glad to be heading home," Hinn told The Christian Post in a statement at the time.
Hinn's team also revealed he has been battling atrial fibrillation, the most common type of arrhythmia, which refers to a problem with the rate or rhythm of the heartbeat, for more than 20 years. The condition can result in the heart beating too fast, too slow or just irregularly altogether. If the problem goes unnoticed it unfortunately can lead to increased risk of stroke, chest pain or heart failure.
Hinn's nephew, Costi Hinn, is getting ready to release a highly anticipated book this summer criticizing the prosperity gospel and his uncle's hand in it called, God, Greed, and the (Prosperity) Gospel: How Truth Overwhelms a Life Built on Lies.
"For this project, the plan is to invest back into the people who are buying the book in some big ways. In just the first month since pre-orders began, 100 books were donated to The Central Africa Baptist College and Seminary to support pastors who are training for ministry. Africa is one of the most plagued countries in the world when it comes to prosperity theology," Costi Hinn wrote in a blog post last month.
"Plans are in place to give away thousands of dollars in books in resources to those who pre-order in the coming months as well as pastors around the world," he added.