Bernie Sanders Says Presidential Run Due to 'Very Strong Religious and Spiritual Feelings'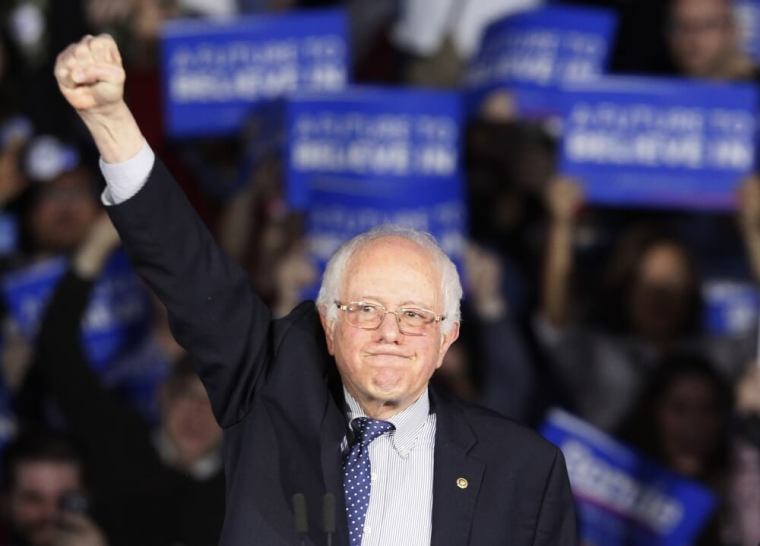 Democratic presidential candidate Bernie Sanders affirmed that faith is a guiding principle in his life, and despite not belonging to a particular religious group, he said that he would not be running for president without "very strong" religious and spiritual feelings.
"You know, everybody practices religion in a different way," Sanders said at a New Hampshire town hall meeting on Wednesday, as reported by Jewish Telegraphic Agency. "To me, I would not be here tonight, I would not be running for president of the United States if I did not have very strong religious and spiritual feelings."
He said that faith is a guiding principle in his life, and added: "My spirituality is that we are all in this together and that when children go hungry, when veterans sleep out on the street, it impacts me."
Sanders, who is of an American Jewish background, said last week that while he is not involved in any organized religion, he believes in God in his own way.
"I think everyone believes in God in their own ways," Sanders said at the time. "To me, it means that all of us are connected, all of life is connected, and that we are all tied together."
The 74-year-old junior senator from Vermont had previously appeared hesitant to give a direct answer to the question of whether he believes in God or not, and when asked in October by late-night TV host Jimmy Kimmel, Sanders said:
"I am what I am. And what I believe in, and what my spirituality is about, is that we're all in this together."
Rival democratic candidate Hillary Clinton participated in the same town hall meeting, and cited the parable of the prodigal son in the Bible as a "lifeline" in all the difficulties she has faced in life.
Clinton has been more outspoken about religion compared to Sanders, and has also talked about her Christian faith and Methodist upbringing in the past events.
Clinton achieved a very narrow victory over Sanders at Monday night's Iowa Democratic Caucuses, with the former Secretary of State earning 49.8 percent of the votes, while Sanders scored 49.6 percent.
Sanders called the result more of a "tie," and told his supporters that it sends a "very profound message" to the political, economic and media establishments.
"That is given the enormous crises facing our country, it is just too late for establishment politics and establishment economics," he said.