Best Friends Get Surprised Multiple Times From Ellen Because of Their Incredible Story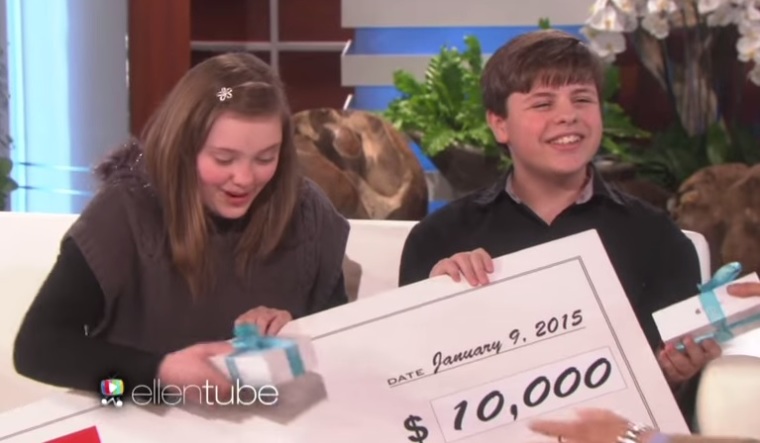 A 13-year-old named Jesse did something amazing for a young girl battling cancer. When he read about it, he decided to do something this girl will never forget. It then led them to become best friends.
A young girl in Jesse's town named Jasmine has been battling cancer and her story really touched the heart of this young teen. He decided to donate a big chunk of his money that he received for his birthday. Days after this he realized he had a new girl in his class, and it just so happened to be her. Destiny had brought them together and now they are best friends.
Ellen also decided to chip in after hearing the story and donated $10,000 to this beautiful young girl. But that wasn't it. Ellen even had one more HUGE surprise lined up, and this time it was for Jesse.
After hearing that his favorite show was "Big Bang Theory," she decided to invite his favorite character on the show. When he came out, he also had surprises for Jesse. His good deed had inspired many people around him and it shows.
Watch this inspirational story below: